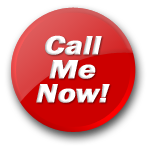 Naughty Nicci
Hear My Voice
Even Nice Girls Can Be Dirty Sluts! Fill Me Up!
I'm a 24-year old brunette from the UK with a tight pussy and an insatiable sexual appetite. I can't even get through a day at the office without making myself cum. That satisfaction of feeling my pussy squirt all over my fingers is what I want you to feel as I drain your cock. But I don't just stop at cock-sucking; I want your cock in every hole! Feel my tight pussy around it as I ride you; slip a finger into my arse, or bend me over and fuck me hard - I guarantee I'll be squirting all over your balls! Want me to lick them clean? I'm home alone and my pussy is just waiting to be filled. Maybe I'll get my toys out too! Want to get dirty? Call me!

I may seem like butter wouldn't melt, but if you knew about my dirty little fantasies, you'd soon change your mind. To put it simply, I love cock. And I'll do anything to satisfy a man that can keep up. Does that sound like you? Let me be your slut!!
Talk to "Naughty Nicci" for only $1.21 per minute using your credit card