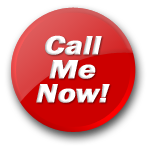 Naughty Naomi
Hear My Voice
Naughty teen from next door!!
I'm Naomi im 18 year old dirty girl. As you will see im new here but i have some experience of getting men off.I work part time as a receptionist and i like to show off my body while im at work, i love the thought of all the men looking at men and getting hard over my sexy body.I love sex in all different positions and i love talking about my sexual experiences on the phone, especially when i know your on the other end of the phone masturbating.I love talking about your FETISHES & ROLEPLAYS,BI-LESBIAN,BDSM,THREESOMES and anything KINKY.

If there is something you want to talk about and you want to mail me first so that i can be ready for you or even if its just to tell me to get my toys out, I dont mind and im sure you will enjoy our experiences we share.

I love to play with my pussy as I talk to a sexy guy on the phone. It makes me so wet listening to a guy moan as we masturbate together, bringing each other to an explosive orgasm. I really love playing with my vibrator and dildos aswell, imagining it's a big hard cock inside of me. Mmm, it's making me really horny and wet just thinking about it now. Call me baby. Let's cum together.
Naughty Naomi's Blog
Click here
to see all of Naughty Naomi's blog entries
"What A Night" - 2010-08-08 23:17:10
Well what a night I had !! I can't believe my LUCK !!!!!! I was totally stripped off in my lounge and had the attentions of 4 men on me, giving me a good seeing too and a good groping where a woman would liket to be licked and groped. Of course I had my hands all over their body and theirs all over mine, I don't think I had enough hands !!! I didn't really know which way to turn with all the naked bodies around and giving me the time of my life. Sexy they were too, different ages and ummm lets say , quite well-endowed to say the least. As I was gasping for breath they bloody well carried on and wore me out, haven't had a session like that before. But definately cant wait until the next time. X
Talk to "Naughty Naomi" for only $1.22 per minute using your credit card
Click here
here
to see all of this babes ratings