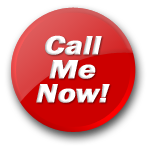 Naughty charlie
Hear My Voice
I wanna be your dirty whore.Phone fuck me now!
Call this one Horney Bitch.I wanna feel your hot throbbing cock in my wet juicy pussy.

Are you Man or Mouse?
Naughty charlie's Blog
Click here
to see all of Naughty charlie's blog entries
Private Messaging - 2015-08-05 18:25:45
Hi Guys if you are looking for a more discreet way to have some fun then you can private message me. I do ask that you Tip me a minimum of £5.00 for 15mins and more if you would like to have more one to one time with me.
IM BACK - 2015-07-28 16:11:04
Its the 28th July 2015 and Naughty Charlie is back for some fun. Come and give me a call or you can use my private messaging service. I will be waiting for your call or if you want to be discreet then simply choose from the price options on the private messaging and lets have some FUN.
FREE CHAT - 2012-09-17 21:32:57
Hi guys as you know my chat room is always open when i am on here. However if you would like to talk dirty I would apprechiate a small tip before we start or if you prefer to private message chat then again a small tip before we start would be very much apprechiated.If for any reason you cant call then this is another option and believe me we can talk about whatever you desire. xxxxxx
Talk to "Naughty charlie" for only $1.25 per minute using your credit card
Click here
here
to see all of this babes ratings