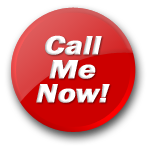 Nappy Nanny
Hear My Voice
Do you wish?
Do you wish you'd never grown up? Let Nappy Nanny look after you..You can be your 'True-Self'. I know just what you Adult-babys need.. Let me give you a safe, fun & friendly experience! You can Gu-Gu-Ga-Ga as I read you a story with my soothing voice. Suck on your dummy or thumb. You can have your bottle and let Nappy Nanny change your bottom with my nice warm water & cotton wool. Is your Nappy too wet... do you want a change... is it drooping... do you need patting on the bum?

Maybe your going through the 'Terrible Two's'... Nappy Nanny may apply some old fashion discipline. I have a naughty step, and may even put you over my knee for a spanking. Then, if your Good I'll let you do some colouring in or watch a cartoon.

Lets have playtime in the playpen, then suck on your milky bottle & let me sooth you into 'Nap Time' with Teddy, snuggled up on the couch with your blanky into my lap. I will stroke your hair and tell you a bed-time story...
Talk to "Nappy Nanny" for only $1.24 per minute using your credit card
Click here
here
to see all of this babes ratings