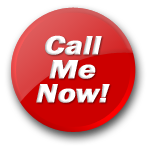 Ms Cane
Hear My Voice
Sexy mistress to discipline you and seduce you.
Experienced Mistress in BDSM and all sensual domination from the tied and tease, too cross dressing a little sissy slut. Or you can be my little fuck toy, for when I put on my favourite strap-on and bugger you, listening to your whimpers, moans and groans of ecstasy.

I enjoy all fetishes but my favourite is having my large bottom kissed and worshiped, my boots licked clean too a fine polish, whilst my rubber dress shines as it sits snuggley against my skin.I love to play music whilst I am cunningly planning how I shall tie up my next worthless little sub so he is unable to move, as I rest my feet on him eating my dinner.

My hobbies include photography, making small kinky films, I enjoy entertaining, eating out. I'm passionate about different types of music and I have some rescued animals. I love and admire fast cars and BIG trucks, motocross free styling, rock climbing, computers and anything mechanical.My kinky fantasys include being split roasted by two hunky lorry drivers, every time I see a man in a Big lorry I want to wave and flirt with them, I just can't resist the urge. Can you imagine how turned on I get whilst driving on the UK motorways!
Ms Cane's Blog
All fantasy, but my fantasy - 2009-09-30 00:31:59
I'm taking a break from the routine, and I'm of to Ireland for a couple of days, there is a convention over there and I thought I'd treat myself. I've booked a ferry out of Pembroke in the morning, and should be over there for breakfast, plenty of time to just sort out things. Simple task, drive to Pembroke and catch a boat, any silly cow can do that! The roads are clear, and nothing holds me up, and I arrive on the outskirts about midnight, what a time, pubs and shops shut, and ship goes at two thirty. Might as well just park up and snooze. I drive towards the dock, following the signs for the ship, but obviously miss one somewhere, I find myself in amongst fifty lorry cabs near the dock entrance. There is something a little spooky about so many lorries in one place, I'm close, so park up, and settle down for an hours snooze. What seems like next to no time, there is a tap on the window, a short haired bloke, is muttering something to me in an irish accent , I wind the window down a bit, and struggle to focus, but manage to see that he has a cup of hot drink in his hand, and is gesturing for me to have it. I accept. On completion, I leave my car, and wander between the trucks, looking for the Samaritan, I soon see him in his cab with one of his countrymen, I tap the cab door and offer up my cup, they open the door and take the cup. Peering into the cab, I notice on their DVD Player they are watching a porno of a group swinging session, one apologises, and goes to switch it off, and immediately I say 'No, I's OK!'. Shocked at what I had said, even I was unsure I said it, they said 'you like to watch with us?'. Still over an hour to go, I thought, bugger it, why not, and replied 'OK!' I climbed into the cab, and sat between them, and started to watch the action movie. I felt a thigh touch my thigh, an innocent shuffle in a cramped cab, then a closeness from the other side, I was now being gently squeezed in an accidental way that was deliberate. I'm not sure if t was the film of folks fucking, or having two guys being so close, and gently pressurising my thighs, but I was getting decidedly moist between my legs. Going with the flow, as it were, I rested my hands on their thighs as if to just have somewhere to put them, wasn't long before my hands were exploring their crotch, and theirs were sliding along my nylons, and the whole thing was getting hotter by the moment, the film was still running, but the action in the cab was getting as hot. The guy on the left had a good sized prick, stiffening nicely, and the one on the left was just that little bit smaller, but still a good handful. Whilst massaging them through their trousers, I felt fingers, inside my panties, just caressing my lips, and occasionally passing over my clit. The juices making everything slide so sexily. The inevitable happened, and I unleashed their straining cocks, and felt them in their unrestrained glory, both were handsome specimens of manhood, moist heads, that were surely glistening with pre cum, and me with a finger in my cunt, and one playing about my arse. I dropped my head, and started to suck on the one on the right, and the guy on the left pushed his finger right up my arse. With what seamed like a wave of a magic wand, the bunk fell into place, and he presto a a bed appeared. The guy on the right, who's cock I'd been sucking, got up and laid on the bunk, and dragged my head back to his cock, and I resumed slurping on his love stick, the saliva from my mouth lubed him a treat, and I was taking his full length with little discomfort at all, Whilst bending over him, sucking my life away, a felt a firm warm moist thing nudging against my cunt, it felt nice, and I pressed back against it. Moving my hands from 'bunkman's balls' I reached to my arse, and pulled my panties down onto my thighs, and was rewarded with the wonderful sensation of a prick sliding into me. Hands back to the balls, and my cunt starting to get pounded, nice an gentle rhythms at first, but gradually getting firmer, as the ass pounding got firmer, so did the head bobbing, now under guidance from bunkman's hands. I would never have thought three people could climax simultaneously, but it just worked out that way, as the first spurts of spunk were warmly lining my cunt, I had an explosion in my mouth, and then a juddering orgasm myself, it was bliss! What seemed like buckets of cum were probably not, but I did need to swallow twice to clear my mouth, and two fingers pulled up some juice from my cunt, so I got the full flavour of the night. I relaxed in the post coital glow, and re-adjusted my dress, just to notice out of the side window of the cab the Ferry sailing away from the the dock, Fuck!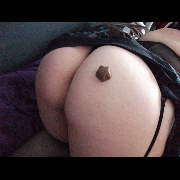 Talk to "Ms Cane" for only $1.22 per minute using your credit card