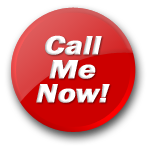 mistressmorgana
Hear My Voice
lets go on a journey of self discoverary
im morgana and your pain is my pleasure lol pets, sissies , fetishes will all fire my imagination to take u to the dark side and back .cum and play with my toys whilst using ur's mmmmmmmmmmmmmmmmmmmmmmmm lets play .
mistressmorgana's Blog
Click here
to see all of mistressmorgana's blog entries
dinner entertainment pt 3 - 2012-06-14 23:16:27
my carefully chosen dress, was riped roughly from my body just leaving my cream skin and silk undies exposed to all my goddess bitch , slowly pulled on full lengh red leather gloves and run them up and down my goosebump covered skin . i was carried bodily though to the large dinning room by 2 large men MMMMMMMMM and place in the center off the table , like a large serving plate . bowls of friut were placed around me and cold runny chocalate was poured over my silk covered tits and double cream over my tummy and panties , i while i was dripped , licked and rubbed whilst her ladyship my goddess bitch watched laughting at me a wiggling giggling sticky mess , till she added her own florish of grapes split and placed on my swollen nipples and a frozen bananna slipped past my panties and into my moist cunt making me squeal ....................
dinner and entertainment pt 2 - 2012-03-03 21:58:12
FOR THE ONE AND ONLY GODDESS BITCH XX As i was shown into a large room filled with people laying around on cushions and soft couches everyone turned to watch me enter the group , parted to reveil mistress vixon , the goddess bitch . i stand slightly shaking looking at all the wolfish grins directed at me . i feel hands on my arms my body thightens as the cuffs are snapped into place to the roars of my company , as mistress vixen slowly rises to her feet and gride elegently over to me , while running a silk gloved hand down my body makeing me tingle she whispers to me im looking forward to your entertainment of me .................
haveing the tables turned :)pt 1 - 2012-02-22 20:13:45
I was very surprised to recieve an invite to dinner with entertainment from another local mistress. Taking all afternoon to careful choice my unfit my best silk and lace panties and matching bra in cream , a full lengh lycra figure hugging deep purple dress with cream hold ups deep purple peep toes heeled shoes . i knock confidently on my mistress for the nights door , as it slowly opens and hooded sub bides me to enter , he is dressed only in tight leather pants with his cock feed though the half opened zip showing of his siver cock lock . He gives me a wide leather dog collar to put on not imaging wat this would mean and fun to be had mmmmmmmmm.
Talk to "mistressmorgana" for only $1.22 per minute using your credit card
Click here
here
to see all of this babes ratings