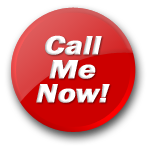 Mistress Pippa
Hear My Voice
SPH, Panty Fetish, CBT & Foot Worship Audios
I love guided masturbation and tease and denial; I look forward to bringing you to the brink and if you are good and only if you are good; I might allow you to cum. Perhaps you could dress up for me & I could give you a good spanking and then we could use my strap on? Mmmm.

Props you might need; lace panties, hold ups, nail varnish, elastic bands, pegs or clamps, candles for hot wax, a hand mirror, numbing and normal lube, wax strips, bic razor, whip/flogger/paddle, body oil, vibe or dildo, ice cubes, a tape measure and an active imagination of course!

If you are too shy to call send me a mail and a generous tip and I will send you a personal message and tell you what I have planned for you!! Why not see if I have uploaded any voice blogs for you to enjoy? For a tip I will also do a personalised audio, mentioning you by name. Drop me message if you like the look of me and I am offline/on a call - we can arrange a time to chat. Dont forget to register and use your card - its better value for all! Thanks & I look forward to chatting.I will be adding some photos shortly for you to enjoy in private.... All my pics on this site are 100% me... what you see is what you get.
Mistress Pippa's Blog
Click here
to see all of Mistress Pippa's blog entries
Foot Worship xxx - 2011-08-22 21:15:11
Here is my audio entitled foot worship. Hear me describe in exquisite detail my feet and my favourite shoes. My blog ends with a delicious foot job, where I hold your straining cock in between my feet and stroke you up and down until climax. Mmmm, Id love for you to worship my feet. X Edited on 2011-08-24 11:56:08 Best enjoyed with my foot worship photos xxx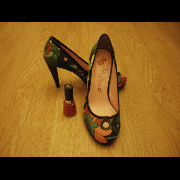 Cock and Ball Torture. Your pain is my pleasure! - 2011-08-20 19:40:40
In this audio I am going to talk your through a guided gentle (ish!) CBT session. You will need a few props. A whip or flogger or shoe lace, biro or pen, strapping or rope or tape or multiple condoms, clamps, pegs, weights, waxing strips cut to size and a lit candle. Plus any other torture toys you like to use for that matter!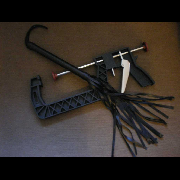 Knicker fetish and panty job xxx - 2011-08-20 19:11:28
Here is my audio entitled knicker fetish. Cum with me as we take a trip and delve into my knicker draw. Ichr("$m[1]")ll describe the knickers I like in exquisite detail, including the ones I am wearing. My blog ends with a delicious panty wank, where I straddle you and you can feel the smoothness of my panties on your hard straining cock. Let me take you on a journey, a journey into my knicker draw. What might you find I wonder? Edited on 2011-08-24 12:16:08 Best enjoyed with my Knicker photo set xxx
Talk to "Mistress Pippa" for only $1.16 per minute using your credit card