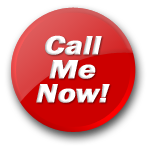 mistress mia
Hear My Voice
are you ready to be humiliated and disciplined !!
if you are a slave looking for a new mistress get here now !!I understand your weak little mind and I know exactly how to manipulate you to my advantage! I'll use and abuse you for my own entertainment and you'll love every minute of it! I am extremely addictive and soon your craving for me will become an addiction that MUST be fed!It its all about ME NEVER is it about you! Dont ever question what you get in return for serving me. Just knowing I & am happy should be enough! I expect certain things from my Losers but I also realize that you are all different and never do I expect you to keep up with one another. What I DO expect from each of you is listed below: & You will ALWAYS be honest with me! If you are told to do something and cant or will be late then you will contact me! You will NEVER just ignore or hide from me!You will ALWAYS show respect when speaking to me. You will refer to me as Mistress, Mam, Owner etc. Also when typing to me in chat you will ALWAYS make my name capitalized. For instance yes MISTRESS! & You will ALWAYS do the best you can. I am a realist and know that you all do not have the same incomes etc. All I ask is you do the very best you can to spoil me and keep me happy. If I know that you are then all is good! Now that you know what is expected Im anxious to add you to my stable of Losers and piggies! So contact me ASAP and your life will finally have a purpose!

adult babies-sissy panty boys -foot fetish- used pantie fetish -small penis humiliation -pets puppies dogs smoking pay-pigs cashcows toliet use come and pamper & serve your mistress !!credit card calls are what pleases your mistress most !

every mistress derserves and should be pampered by her slaves PEDICURES MANICURES ect all cost money !! so be sure to please your mistress by making regular TIPs !!

Talk to "mistress mia" for only $1.24 per minute using your credit card