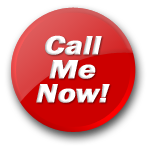 Mistress Gail
Hear My Voice
I need money pigs now!
I am Mistress Gail and I need money pigs! Please read my profile before messaging me as I do not like time wasters! I am a genuine mistress and therefore I only want to hear from people who are serious about becoming my pay piggy! Here's how it works - Message me or Phone me and tell me you are ready to submit to me. Tip me to prove you are serious about becoming my pay pig. Tell me what you have in mind for the arrangement. Do you want me to humiliate you? Do you want me to blackmail you? I need to know your secrets. Then I can hold them over you, I will threaten to tell your wife/family/friends (who ever you choose) all about your dirty little secrets or how much of a pervert you are if you don't pay me. We also need to discuss how much you will pay per month to me to keep me quiet. I need to know how you will like me to threaten you. Will it be over phone calls, do you want me to email you and blackmail you, even a letter maybe? I can also send you things to do for me. A list of stuff I need you to do and a time limit. If you don't do them in time you know what will happen! Every pay piggy is in a different situation so if you could have a think about all of the things I have mentioned before you get in touch then that would be great. If not we can discuss this. I need money to buy lots of new clothes and shoes. I want to live an amazing life style while I use your cash to do it! I can also send photos of the things I buy with your money. You can set up a direct debit into my account for the amount we agree on every month (or week if you prefer). Would you get pleasure knowing that I am taking your hard earned cash and spending on me? Get in touch now! I also do other fetishes, if you have something in mind then get in touch. I will humiliate you, financially dominate you, make you lick my boots, foot worship/ass worship, walk all over you (literally), puppy training, smoking fetish, smothering, I can fuck your ass with my strap on, make you my bitch, pimp you out, you could be my toilet or my ash tray. There are so many things we could do to have fun! If you would like to be my pay piggy, but are worried or have any questions please feel free to get in touch! This isn't a role play, you will be giving me your money every month to keep your secret. You must obey me at all times. Look below for examples.Mistress Gail

Would you like to buy a pair of Mistress Gail's damp used panties or maybe her used stockings? Does it make you hard thinking about Misstress Gail blackmailing you, taking control of you life and your finances? Message and tip me now! I am also into other fetishes including, Blackmail, Financial Domination, Feet/Shoe/Boot Worship, Sissy Boys, Cuckolding, Bondage, Spanking, Smoking, Human Toilet, Human Ashtray, Pissing, Humiliation, Role Play & Domination. To find out more, tip me and message me explaining which fetish you are into.
Mistress Gail's Blog
Click here
to see all of Mistress Gail's blog entries
Naughty Slave Gets Fucked - 2013-04-25 03:14:33
How dare you come here without booking in with me first! You naughty boy! We have spoken about this before, you are only allowed to come here if you okay it with me.
Talk to "Mistress Gail" for only $1.21 per minute using your credit card