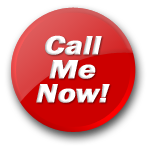 Mistress Eva
Hear My Voice
WORSHIP YOUR SADISTIC GODDESS! CALL NOW!
Long to serve a lovely Dominatrix who sees through your defenses, an erotic guide who exposes your dark desires, molds your body and stimulates your mind? Crave the adrenaline rush that comes from yielding to a skilled and creative erotically Sadistic Woman? Whether you consider yourself a pain slut, submissive, an Fetishist or even a curious novice, I welcome you. I am a real Lifestyle Dominatrix and these are really my photos! I want you to undress then kneel while you read this.You know deep inside that women are stronger and deserve to be served. You are only worthy to serve and worship me. The truth really does hurt when you are less than 6 inches. Ladies know size does matter! That is why you are meant to be used other ways....Remember submission is about pleasing me and not your little organ! I will dominate and humiliate you nastier than any other woman has! If you are a wimpy sissy excuse for manhood, then be ready to have your feelings possibly hurt! Understand that no confession is too Taboo to share with me. You will be atoned for all your pathetic ways! Even though I am a skilled Domina, I cannot read your mind! When you call, share your deepest desires openly. The more I know, the more rewarding our phone session will be.

Specialties: Male Slavery & Domination, Erotic Hypnosis, Tight Bondage, Cruel Humiliation, Cock & Ball Torture, Sissification & Feminization, Anal Play, Strap On Training, Cuckolding, Foot - Shoe - Boot Worship, Ass Worship & Face Sitting, Tickle Torture, Latex - Leather - PVC Fetish, OTK Spankings, Whippings, Paddlings, Canings, Fantasy Roleplay, Smoking Fetish, Giantess, Wrestling, and more just ask!

Pervertables to have handy!: Scarves, Rulers, Ice, Icy Hot/Ben Gay, Clothespins, Lit Candles, Shoe Strings, Rope, Wooden Spoons, Cup, Rubber Bands, Tweezers, Electric Toothbrush, Feathers, Fly Swatter, Cucumbers, Pocket Pussy, Lipstick, BlowUp Doll, Uncooked rice, Switches, XXX Porn, Soap, Washable Ink Pen, Saran Wrap, Belts, Butt Plugs, Vibrators, Dildoes, Lube, Cock Rings, Panties, Wigs, Fingernail Polish, Pantyhose/Stockings, Crops, Paddles, Penis Gag, Restraints, Whips, & Chains.. or anything else your perverted mind can think of!
Mistress Eva's Blog
Click here
to see all of Mistress Eva's blog entries
Happy Valentines Day! - 2008-02-14 08:42:21
Hello my sweet submissive. I wish you a sexy Valentines Day! Spoil me with a call. I have reduced my rates so that there is no hurry. Just hot Domination and Fetishes for us to explore. XoXoX, Mistress Eva Lordes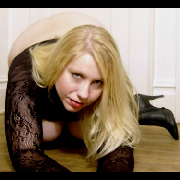 My Magic Wand - 2008-01-13 16:40:03
I got a late Xmas gift from one of my subs. I asked for it because I had ordered him to buy one for himself. Its the Hitachi Magic Wand and its a powerful vibrator! It loud but so pleasurable. It actually makes me squirt cum whih is always a thrill. I always have a couple towels handy to be sure I dont soak my bed. I will have it nearby when you call me. Request the "Magic Wand". Eva
2008 Musings - 2008-01-03 10:09:33
I am very excited about the NEW Year! Yes, I plan on getting fitter, stronger and even more Dominant! I want to become richer so I can buy new toys to torment you with. I will be making movies to tease your dick with. I will begin to seek my personal slaves in 2008. Are you worthy? I will take my Verbal Humiliation skills to a new level and devise new ways to deepen your submission. Sounds devious? You bet! Ambitious, well of course. Witness the rise of my Empire, little one......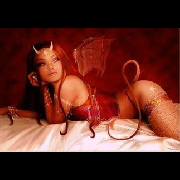 Talk to "Mistress Eva" for only $1.22 per minute using your credit card