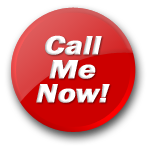 MissAmanda
Hear My Voice
Taboo Role Play, Fetish, Fantasies...
Hi guys, I'm Amanda, very friendly but with a very naughty side - I love really dirty talk; you can hear me play with my juicy little pussy while I describe in detail what I'm doing with my 8" dildo, any suggestions for where I should use it? Or maybe you've got a fetish or role play scenario you'd like to discuss with me? I'm extremely broadminded, so don't be shy! You should know that I have a naturally dominant streak to my personality, so if you enjoy a little humiliation and punishment then you really need to pick up that phone. Why don't you listen to my voice recording? If you like what you hear then I'm sure I'll be hearing from you very soon.One last thing guys, I would appreciate it if you could register with this site and use your credit card to call - it still costs you the same, but it will make a considerable difference to my earnings. I am also more than happy to exchange sexy messages with you following a modest tip. Thank you.You can also follow me on Twitter, @naughtymandy121.
MissAmanda's Blog
Click here
to see all of MissAmanda's blog entries
My sissy cuckold slut - 2014-08-07 11:32:43
I'd like to tell you about my little sissy slut Luke, who is otherwise known, when he's with me, as Lucy. He's a pretty young thing with a sweet little 3" inch cock that I do so enjoy tormenting and degrading - especially when he's forced to watch me enjoying myself with my lover's 9" rock hard penis. Let me tell you about what happened recently...
Talk to "MissAmanda" for only $1.22 per minute using your credit card
Click here
here
to see all of this babes ratings