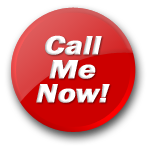 Miss Frex
Hear My Voice
You have come to the right place
i'm here WANTING to take your call's every man's desire just waiting right here your wish is my command., dirty, sexy, dominant, all your fantasy's in one place so pick up the phone and give me a call you no you want to... i'm also here just for a chat or an ear to listen as well if you would just like to chat through text i would require a small tip all call's and chat are much appreciated..so please guys give me a call and i will be your sexy little girl. all your needs right here....... x x x i am a young women with lots of experience in fucking, bondage, role play, dominant sex, pleasure, passion, and more let me be your pleasure.........cum into my world and enjoy putting your big hard cock up my tight little arse more xxx action here then any where else just a phone call away......;''I cant wait to hear your sexy voice, so give me a call now. xxxx

I love to be bent over and fucked hard, with my nipples being tweaked... I love to be told what to do how to do it and when to do it... I also like taking control sometimes...I love filth! im a naughty little girl!!!!!

Miss Frex's Blog
Have You Never Grown Up?? - 2012-12-04 11:28:24
Do you wish you had never grown up? Let Nanny Frex look after you..You can be your 'True-Self'. I know just what you Adult-babys need.. Let me give you a safe, fun & friendly experience! You can Gu-Gu-Ga-Ga as I read you a story with my soothing voice. Suck on your dummy or thumb. You can have your bottle and let Nappy Nanny change your bottom with my nice warm water & cotton wool. Is your Nappy too wet... do you want a change... is it drooping... do you need patting on the bum? Do you Need Burping, Maybe your going through the 'Terrible Two's'... Nappy Nanny may apply some old fashion discipline. I have a naughty step, and may even put you over my knee for a spanking. Then, if your Good I'll let you do some colouring in or watch a cartoon. If you are extra special good we can go play on the swings Lets have playtime in the playpen, then suck on your milky bottle or on Nanny Frex's Boob & let me sooth you into 'Nap Time' with Teddy, snuggled up on the couch with your blanky into my lap. I will stroke your hair and tell you a bed-time story till you dift off to sleep... Now be a good boy and call me now xxx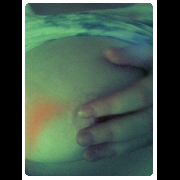 Pop My Fone-Me.Com Cherry - 2012-12-02 14:20:24
Hi There, I am new to this site and would love one of you boys to come and pop my cherry!!! I love to get dirty and would love for one of you to be the first person to take my innocence away from me....
Talk to "Miss Frex" for only $1.23 per minute using your credit card