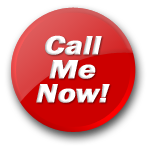 Miss Estelle
Hear My Voice
Cry for Miss Estelle, loser!
Some have accused me of being stuck-up, but it's simply not true. It's more that there is a natural order of things, and you are at the absolute bottom of that order. Below slugs, below algae and far, far, far below the sole of My exquisite boots.

My name is Miss Estelle, and I will truly enjoy listening to your shame and humiliation as I force your miserable fantasies out of you. Furthermore, I intend to make you pay for that in whatever way I see fit. Nothing pleases Me more than hearing grown men squirm in embarrassment, or slapping down insubordinate little shits who think they will scandalise Me with their "dirtiness".

Panty-boys, sissy whores, cuckolds, foot-lovers, pain sluts and tiny dick losers are all welcome. However, I will expect you to be ready when you call. My time is precious and if I am going to spend any of it with you I do *not* wish to realise that you are not making a serious effort to please Me. Have your toys ready, and be prepared to confess all the rancid little thoughts dribbling through your excuse of a brain.
Talk to "Miss Estelle" for only $1.10 per minute using your credit card