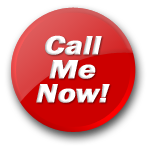 Miss Dirty Cunt
Hear My Voice
ITS M BIRTHDAY TODAY CUM PLAY WITH ME!!
Hi, my name is Rowan and I a here to service you completely. I have a sexy smart british voice that you will just want to listen to over and over again. I can be your naughty secretary, nurse, or just a dirty slut you desperately need to bang. But whatever it is, I can assure you that I will leave you wanting more and more until you can not get enough of me baby.As you can see in my pictures, I am a sexy BBW with long red and black hair and occasionaly wear glasses. I always wear stocking and suspenders and regularly purchase sexy outfits for fun and pleasure - my newest is a sexy maids dress. I have 40 C breasts and am 5 foot 5.So come on what are you waiting for? Its never to late to CUM on over and play with me...I now have an amazon wishlist. You can find it by typing in rowan flux. Any gifts greatly appreciated and thanked accordingly. and fyi.... my birthday is this month.... :)

It was our third date. We had been having phone sex but hadn't had sex in person yet. Then he told me he was 9 inches. I wanted him to fuck me so bad I was breathless when I thought about him. Our date started in the morning and by noon we had decided to get a room at a Super 8 because we couldn't keep our hands off of each other and needed to get some relief. As soon as we got in our room and put the Do Not Disturb sign on the doorknob, he started kissing me with so much passion and rubbing my crotch with one hand and his other hand running through my hair. I quickly became very wet.I unbuttoned his pants and put my hands down to find out if he was telling the truth. Sure enough, he was! I pulled his jeans down to his ankles and started to suck his cock. We were still standing near the front door so I guided him over to the bed and had him lay down. I licked and sucked him, nibbled and stroked him until he came hard down the back of my throat. He hadn't lied, his cock was at least 9 inches.It only took him 5 minutes to get hard again. We fucked off and on for about 6 hours that day, only taking about a 30-minute break for a power nap. He expertly fingered me and found my G-spot over and over again. I am a gusher and I completely soaked every towel in the room. I came at least 7 times that day and every time was better and more intense than the time before. Our sex was hot and sexy and amazing. The next day he told me he wasn't leaving his wife after all and I quit seeing him. I miss his nine inches of pure Heaven.
Miss Dirty Cunt's Blog
Click here
to see all of Miss Dirty Cunt's blog entries
MY BIRTHDAY WEEK - 2012-04-23 12:29:19
Thank you so much for all of your tips. I am planning on buying a lot of sexy outfits as many of you have now seen me on cam. These outfits aren't cheap so if you would like to give me something for my birthday then please tip lots haha. Anyone who tips will be acknowledged in my next blog showing off my new outfits. I'm planning on getting a nurse costume, a sexy maid and some new underwear and shoes. Again thanks to those who have tipped already and a thank you in advance to those who will. I also have a wish list on Amazon dot com - not UK, just type in rowan flux. If it doesn't come up just email me and let me know. love you all guys, you are all so good to me!!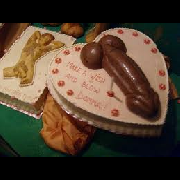 Picture Poses? - 2012-04-10 00:32:04
I just wanted to let you know that its a huge turn on knowing that you guys are looking t my photo and possiby jerking off to them. Id really to hear you tell me all about it. Plase tip me a little someting even a pound will do just to let me know you enjoy the free pics and I will put up some new free pics this week. Oh and if any of you have any requests for poses, and would like to order 1 or 2 or even a bundle for just a few pounds (every penny helps!) then please just email me with a small tip and let me know what you would like. I am pretty accomodating no matter what it is you want, but if I can't do it then I will let you know. Happy jerking my sexy little wankers!!
Xfactor weekend! - 2012-03-16 16:13:46
Well by the time this entry gets verified I should be well on my way to the Manchester Xfactor audition!! Looking forward to it this year as its the only year that I am completely healthy!! 2011 - Gastro, 2010 - Mumps, 2009 my daughter was in hospital and 2008 - I was giving birth!! So wish me luck guys and gals and hope it all goes well :)
Talk to "Miss Dirty Cunt" for only $1.28 per minute using your credit card
Click here
here
to see all of this babes ratings