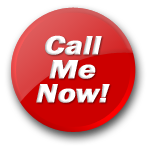 Milk Maiden
Hear My Voice
Feed from my weapons of mass lactation ! X
Hi, I am Pippa, I am a firm believer that breast is best, so if you want to be an adult baby, if you want some booby from a milk maiden or just some loving, then I am the right girl for you, dont be shy give me a call today. I am a genuine breastfeeder, my milk is the real deal, sweet and creamy, pure mummy gold top to satisfy your thirst. PS - Dont forget to register and use your card, its better value for all! Thanks & I look forward to chatting xxx

If you are too shy to call send me a mail and a generous tip and I will send you a personal message and tell you about some of my fantasies.... mmmm. Alternatively, why not see if I have uploaded an audio blog for you to enjoy? (current audio blogs include Milky Tit Wank and another detailing a naughty adult/adult breastfeeding scenario). Drop me message if you like the look of me and I am offline/on a call - we can arrange a time to chat x

Why not download some of my photos to enjoy in private....? All my pics on this site are 100% me... what you see is what you get x
Milk Maiden's Blog
Click here
to see all of Milk Maiden's blog entries
A typical day with Pippa (non sexual) - 2011-08-22 21:59:15
Its lovely being a baby isnt it?, Not a care in the world, no stresses, no worries. In this audio I will talk you through a typical nurturing, caring day with Pippa. From waking to bed, being looked after and cared for, nappy changes and bath time and lots and lots of booby !!!
For lovers of breastfeeding... X - 2011-08-15 18:39:06
Here is an audio for those breastfeeding lovers out there. Perhaps you are too shy to call, or perhaps you just want to lay back, listen and enjoy. Have a listen to me talking about a naughty sexy breastfeeding scenario and quench your thirst. X (this audio is the same as the one (of the same title) recorded in June, that seems to have vanished from my page)
Naughty Milky Tit Wank... - 2011-08-15 18:35:11
I love my nipples being sucked. The thought of being full of milk and feeding someone is sooo hot. I have 32f breasts and love to perform naughty tit wanks. I love a man fucking my boobs, mmmmm, my milk running over his cock before he cums all over me, so naughty, but nice!
Talk to "Milk Maiden" for only $1.22 per minute using your credit card