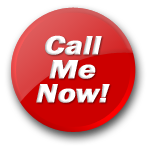 Michelle Ann
Hear My Voice
Yummy fun with an American southern girl.
Hi there fellas! I'm Michelle Ann. To most people, I'm just the sweet "girl next door" type, but for you, I can be naughty all night. I love to give blow jobs, and I seem to always want "something" in my mouth. Ummm, suck suck. I'm erotic and fun. I have a soft southern girl voice, and I LOVE to talk. All emails WILL be answered for a tip. Girl Scouts honor.

I'm a really easy girl to talk to, no judging here, and your secrets are always safe with me. I'll even share some dirty little secrets of my own if that's what you want. Don't be shy. Call me.

I'm yummy and want to make you happy.
Michelle Ann's Blog
Click here
to see all of Michelle Ann's blog entries
Ohhh the excitement! - 2011-06-25 23:42:12
Ummm, yummy. Today is my first day of getting to meet all of you sexy guys on chat and talk to you on the phone. I'm soooo excited!
Talk to "Michelle Ann" for only $1.24 per minute using your credit card