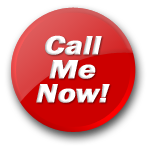 Mia Moore
Hear My Voice
Filthy submissive cum whore. Wanna play?
Hi boys I'm Mia Moore. I'm a filthy submissive little slut, I have big juicy tits and a tight little pussy and I'm here for your use only. I'm home alone, horny and helpless awaiting orders from my new master. Use my body to fulfil your every need...Guide me onto my knees with a fistful of my hair and thrust your big thick cock into my pretty little mouth, make me gag...Cum is my favourite flavour! Twist my nipples and tie me up whilst you fuck my tight pussy how ever you please, caress my curves and explore my arse... My body is your play ground. I love to be dominated but sometimes I forget the rules, don't go easy on me now boys, bend me over you knee, spank me hard, remind me who's boss! I need to be controlled, used, teased...Can you help?

I may be shy and quiet but behind closed doors I'm the nasty little whore of your dreams, I can be a bit naughty but all I need is somebody strict to keep me in line
Mia Moore's Blog
So horny I can't concentrate... - 2014-05-14 19:05:17
After last nights dream all I can think of is being fucked, my pussy is dripping and I can't concentrate on anything! Can't wait to log in tonight, I need a release!
The hottest dream.... - 2014-05-14 02:38:00
I've just woken up from the most sexy dream, I was sunbathing in the back garden, it was boiling and I was literally dripping with sweat, I was wearing a skimpy white and gold bikini with big gold hoop earrings, I actually remember thinking how much of a lovely day it was lol As I was laying there I heard my back gate open , I quickly got up, feeling slightly alarmed as I wasn't expecting anybody, to my surprise it was an old fuck buddy whom I fell out with years ago. I asked him what he was doing at my home, he completely ignored me and stormed over with a serious face and a puffed out chest, even though I hate this guy the power in his walk made me go weak at the knees, I asked him again what he was doing at my house and told him I wanted him to leave (Even in my dream I knew this was a lie). Again he completely ignored me, getting closer and closer until he towered over me in the most sexy and dominant way I've ever seen. He grabbed me by my arm and swung me round, pushing me forward so I was leaning on the garden table. He knelt behind me, pushed my bikini aside and ate my pussy like a starved man, every time I tried to get up he pushed me back onto the table and ravished my pussy even more, I was dripping wet, I could feel my juices running down my leg, I was so close to coming when he stopped. He turned me back round and kissed me, l love the tast of my own pussy so I licked all round his mouth and sucked on his tongue, I was so hot and tuned on, I fell to my knees, fumbling to get his rock hard cock out of his jeans, mmmm there it was, I remember licking his cock slowly, up and down the shaft, teasing him, watching him get more and more frustrated, slowly sucking his balls making him moan, he grabbed my ponytail and shoved his thick hard cock into my mouth, making me choke and splutter, he was fucking my mouth so hard I had to hold onto his legs to stop myself from falling over, my pussy was throbbing, he was getting close I could tell, he backed away and took off his jeans, he layed down on the grass and ordered me to sit on his dick. I slowly lowered myself onto his cock, it felt so real,so good, I felt so full. I moaned so loud that I woke myself out of my dream.! Grrrrrr I'm gutted, I was enjoying that so much, and now I'm here alone in bed at 2:30 in the morning, horny as fuck, I'm so wet my panties are literally sticking to my pussy... Some one come and play with me please, I'll be a good girl as long as you let me cum. Mia
Talk to "Mia Moore" for only $1.21 per minute using your credit card