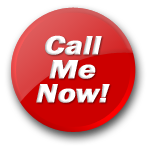 MelissaDerriere
Hear My Voice
**Hot Dominant American MILF**
I love filthy talk and dirty minds. I've always had a nasty sense of humor. Boring people just don't get it. My sense of humor is dark and sarcastic. I warn you, I am not for the meek and weak minded. My sharp wit only seems to get sharper with age. I love to humiliate and insult.I have a dominate personality that is not for everyone. I love to laugh, joke and have a good time,.....at your expense.

Are you looking for an erotic call with a hot and curvy woman? Or maybe you need a good cuckold call to slap you into reality? I'm sure that you have one of the smallest dicks, and can't get laid for real, so you call phone sex lines. Maybe you a ruthless CEO bastard, but find yourself wearing a pair of ladies panties underneath that well tailored 3 piece suit? Do you cross dress and don't want anyone to know about it? Terrified your wife, family, friends or even your subordinates will find out your dirty little secret. Need someone to confess your angst too. I can keep a secret, unless you piss me off. Don't get me wrong I love men, but sometimes you men need a good kick in the ass to be put in your place. I'm diverse enough to be able to have a nice erotic conversation or kick it into high gear and give you a good tongue lashing. Come here boy, let's play.
MelissaDerriere's Blog
Click here
to see all of MelissaDerriere's blog entries
Friends with Benefits - 2013-10-14 19:45:29
We have all probably had a friend with benefits at one time or another. Some we like more than others and some we canchr("$m[1]")t stand. There is no need to lie; I have had my fair share of them. Us women have urges to and need to get laid so to speak. What makes a good FWB for me is a guy who knows how to please me orally. I love a giver. Not to say that I donchr("$m[1]")t return the favor, but him being able to make me happy is a sure invitation back to my bed. The latest guy I have is so far the best, and that is not just because he is the most recent on my mind. There was a married guy a few years back that held that title for a while. His wife didnchr("$m[1]")t like oral sex, giving or receiving. Her loss is my gain is all I have to say about that. I always appreciate a good licking and I love to return the favor. I am always down to get down and not afraid to do it anywhere.
Cougar Meets Cub - 2013-09-24 19:49:57
Now that I am starting to get back into the dating scene I wanted to test my sex appeal and see if I still got it. I helped put together a double high school graduation party for one of my family members and my own kid. Yes, I am old enough to have and adult child >gasp< But getting back to my point, various friends of theirs began to show up at the party and some of those guy where hot young studs. Now I have not been the type to go after a young one but there was one guy who happen to be the older brother of one of the graduates. He was tall, very cute, and full of tattoo's all up and down his arms. I didn't think he was a recent graduate so I decided to investigate further. I followed him into a room and corned him. I started touching on him and lifting his shirt and looking at his tattoo's and asking questions. He seemed nervous but he was letting me touch on him and not protesting one bit. I asked him his age (24) A baby, but a handsome one. Where he lived (close to me) and what he did for a living (math tutor and college student) The flirting continued for a few more moments than I had to get back to the party. A few days later I get a phone call, from him! He had asked for my number. He told me that he couldn't get the though of the beautiful woman who put her soft hands all over his body out of his mind. I guess I may just need to give this cub a second look.
Talk to "MelissaDerriere" for only $1.22 per minute using your credit card