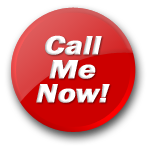 melissa
Hear My Voice
Miss Wet Pussy FUCK MY XXX
hi guys come and talk to me i promise you that you will be happy after talking to me im a new girl but i aim to please and im very horny my pussy so tight i need some cock so plese call me i will be waiting for your call im a very sexy lady 36DD with jet black hair, hazel eyes and a nice big bum you can play with any time come on lets get to know one another we can talk about anything you like

i love to suck dick and have it slapped in my face i love the taste off warm cum i love to be tongue fucked then have a cock up me going in and out till my pussy is pouring with cum i love it wen it slides in and out while your pulling my hair and sucking my breast ooh aah cum on baby come talk to me, get your cock out and call me

you guys cum and call me any time i be avalible to you as im so horny and really need to cum i also like to use my toys so any guy willing to help me cum out there my pussy so sweet im laying in my bed with just a thong
melissa's Blog
im soooooooo horny - 2008-08-07 12:02:14
Cum play with my wet pussy, ohh its sooooo wet and aching. I'm in need, I want a nice hard cock inside me now! So call me, cum play with me!
my great threesome - 2007-06-13 15:11:54
my fantasy has always been to have a threesome cause i abousoulty love sex and can,t get enough and now im single all i have to play with is my toys and that not enough for me with my high sex drive so i decided to go out for a bit i went to the park to enjoy the lovly sunny weather so i sat down on the grass poured myself a drink and layed back then 3 guys came over they sat down next to me told me just how sexy i looked in my little pink skirt with my cute arse and a tight vest top which was showing off my cleavage and a nice pair of high heel sandals with toes good enough to eat so i started talking to the guys but then one off them started stroking his hand up my legs just that alone made me moist i was gagging so i let him carry on he then started to take my clothes off and one of the other guys started licking and sucking my big tits ohh it felt so nice he really loved my tits and then the third guy put his cock in my mouth i was so turned on i could,nt stop i took it in my mouth and gave him a real good blowjob this was my dream come true three guys all at once i then had a tongue going deep in my wet warm pussy licking up all my sweet juices right at that moment i just wanted a cock in all my holes so i bent right over and took a cock in my wet wet pussy one in my tight tight bum hole and one in my mouth it was the best feeling ever they spunked all over me and in every hole and then i tasted each one of there cocks in my mouth after they fucked me so i got them hard again and took there load down my throat gulgled a bit then swallowed hmmmmm i would love to have a threesome again i will never forget that day .
miss wet pussy - 2007-01-20 23:20:30
hi guys it melissa and and im looking to have some real fun with you guys im a new girl but i guarantee that you and me will cum together i love dick in my wet tight sweet pussy i love to suck dick and being fingered both ways come and talk to me there lots more call me im horny ready and waiting Edited on 2007-01-21 01:00:01 miss wet pussy im a 36DD with shoulder lenght jet black hair i have a nice big round bum long legs my pussy so tight i need some cock Edited on 2007-01-21 02:32:01 Edited on 2007-03-06 00:32:03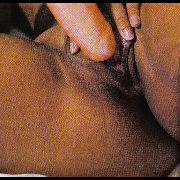 Want to listen to the whole blog entry?
Click here
Talk to "melissa" for only $1.21 per minute using your credit card