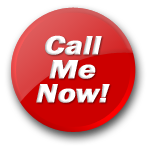 Mara
Hear My Voice
Sweet Mommy & Naughty MILF! MARA
I love my "boys" and doing all the Mommy tasks that keep them happy. I welcome the innocent, naughty and downright filthy to come play and relax! I have a soft heart but don't take my kind, gentle ways as weakness for I will discipline you if need be.I am 40, live in the Southern US and have positive, down to earth attitude. My aim is to make you happy, relieve your stress and enjoy each other's company. I'm sweet natured and not so much a dominatrix but happy to humiliate you if you are so inclined.

It delights me to seduce you with my soft, natural breasts and juicy lady bits...nothing turns me on more than your excitement! I love how lingerie makes me feel--maybe you like wearing it too? I crave a good paddling, how about you? Just how naughty have you been?

I enjoy connecting with men from around the world. I look forward to the pleasure you YOUR company and meeting your needs and desires!
Talk to "Mara" for only $1.22 per minute using your credit card