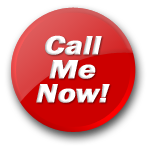 MandyMinx
Hear My Voice
Horny and waiting for your call
Hi Guys,Im a very Horny little slut. Im 38 , Ive got long Blonde Hair and Im 5ft 3, im a size 12 my breasts are are 36c and I love cock. If you want to have some fun then give me a call

What can I say guys I love sex and I love cock my pussy cant get enough of it. Im into most things my favourite position is on top or being fucked from behind yes up my tight ass. And I love sucking cock, I am into Adult Baby, Mild Dom, Role play and generally most things,so if you want to call me I am ready now for you.

Im married so guys i can only cum out to play when hes out but id love to have you as my dirty little secret. I can also be your dirty little secret, I want to suck your cock as my husband dosent let me he starves me of sex so im so hungry for it all the time. My interests are going to the gym where i get all sweaty and turned on watching all the fit guys tight butts. Ive started doing Zumba workouts and i will let you into a little secret ive got off with the instructer twice she really has the most amazing body and brunette hair huge tits that bounce up and down as she struts her moves. I want to be your dirty slut so give me a call and as im new here i hope you can tip me as i like to feel appreciated and also check out my photos to buy.Dont be shy babes. If you want to just chat then thats fine also.
MandyMinx's Blog
financial piggy - 2012-08-03 23:07:14
Come on guys who wants to be my little piggy and tip me your hard earned cash, make me happy while im spending your money . I promise i will enjoy spending every penny of yours. Mail me how much you want me to spend all your money treating myself. Thankyou piggys im going to be very impressed with you.
save money - 2012-07-04 18:48:09
Hi Guys, Hope your all having a good day. Ive been shopping for sexy underwear today,mmmmm Ann Summers has some really sexy underwear. I love shopping there looking at all them sexy toys imagining what i could do with them in private , mmmm very nice. Well i bought a few nice things cant wait to get your calls and wear them and describe them to all of you gorgeous callers. So give me a call soon im ready,horny and waiting and if posible register your credit card as you get to save money so that can only be a good thing. Cheaper calls mean longer on the phone and more fun. And you get exactly the same call so cum on guys get registering and give me a call. Speak to you soon xxxx
my night - 2012-07-03 00:48:35
Just updating you Guys,tonight ive had a great evening i went to my mates had a little drink had my eye on the most sexiest guy ive seen in ages,he really had the biggest bulge squashed in his tight pants. And oh yes believe it when i tell you an hour later i released his beast of a cock 11" he must of been we had a quickie in the toilets,my tight pussy was dripping as he fucked me senseless,he was drop dead gorgeous,so Guys my pussy is full of cum tonight just how I like it.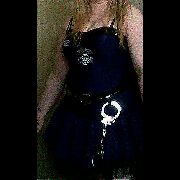 Talk to "MandyMinx" for only $1.21 per minute using your credit card