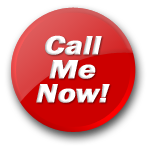 maire
Hear My Voice
The dirtiest girl on here
Hi guys. I'm the new girl Maire. 24yo Slim with all the right curves in place with big juicy titties. I'm a complete dirty girl.When I say I'm always wet,you better believe it. I'll even let you hear my wet sopping pussy. I love nothing more than getting you naughty men off and also myself. Let me tend to your meaty cock while I give my wet gagging pussy a good seeing to. You know you want to. X

I've been told by more than once I'm a dirty bitch. I have a filthy mind and always needing cock inside my tight holes. I luv to gag on cock. Feels good when guys mouth fuck me the way they do when they fuck my pussy and arsehole. You would like me to be fucking your cock wouldn't you. My big titties in your face. You want to suck my juicy titties.Enjoy my pictures guys 100% real. Nothing fake about me guys.

Dirty filthy girl. Unload yourself on me guys.

maire's Blog
Watching the guys at work. - 2013-10-16 18:03:51
Directly across from my home my neighbours are having work done on their home. The builder men are much older than me,I'm 24. This morning after the shower I walk downstairs into the lounge and I stand at the window in my towel watching them at work. One of them,older than the other guys, notices me and wolf whistles then licks his lips while giving me a dirty smile.At that moment my pussy started throbbing from the thought of this dirty older guy knowing what he wanted. So I smile back,and also lick my lips. I walk upstairs into my bedroom and make sure he sees me. He's still there looking up at my room window now smoking. All the other men are working and this dirty old bastard is standing looking at me in my bedroom. My pussy is still so fucking wet and throbbing for cock. I drop my towel to expose my big titties,my nipples are rock hard. I start by lifting my breast up to my mouth and start sucking and licking my big hard nipple all the while making eye contact with the dirty old pervert. He's running his fingers through his hair and smiling. I can't hold back any longer I need my pussy to come so I raise my left leg up to my windowsill and start to rub my clit so fast and hard,it feels so fucking good to come. I squirt everywhere. Moaning and wet juice dripping from my throbbing pussy. After my pussy has come I start to slowly dip 3 fingers into my pussy,its still throbbing. I do this to ease it back. That dirty old bastard has been watching the whole time. I lower my leg down and blow that pervert a kiss. I've decided if he's still a dirty pervert tomorrow I might give him more than a show. X
Talk to "maire" for only $1.24 per minute using your credit card