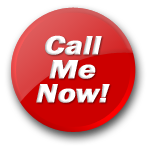 Maddie The Minx
Hear My Voice
Cum join me for some sexy and sensual fun
Hello guys my name is Maddie. I am a sexy demure lady; 5'6" blonde hair; hazel eyes...a very slender 34-28-36. I love to act out any of your fantasies and will try most things sexually. I have a very relaxed and caring telephone manner and will place you at ease straight away even if you have never done this before, so don't worry. My desire is to listen to you masturbating whilst I play with myself, tweaking my sensitive nipples, just thinking about you dribbling your cum into my mouth and down my chin makes my knickers get very moist. I can orgasm from just playing with my nipples - and I would love for you to lick the sticky moistness from my pussy and make me cum with your tongue. I can't wait to talk to you and hear the sound of you cumming. So do give me a call and we'll see what we can do for you today.

A huge request from me and all the girls on here is that you register with the site and pay by debit/credit card because Fone-Me give the girls a much better rate when you pay this way. You gain as the call is a little cheaper for you and you can be directed straight to the young lady of your choice and you can talk for longer!!Remember, we all have to buy new items to keep you gentlemen entertained and this helps us all. We also love you to tip us when we do something extraordinary for you. If you don't tip don't be offended if I don't reply.

Hope you like my pics, I have some more intimate ones if you'd like to see them go to my products. I am always uploading new photographs, so there will always be something new to tickle your fancy. Please take a look.If you have any special requests I will create a folder specifically for you. Oh by the way, I love it when you leave me comments, I very much appreciate positive feedback.
Maddie The Minx's Blog
Click here
to see all of Maddie The Minx's blog entries
Birthday Girl - 2013-05-20 00:30:56
It's my birthday this week and I hope you will help me celebrate, by getting in touch with me and giving me extra special birthday wishes. Love to all my fantastic regulars - you are the most loveliest guys ever xxx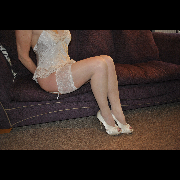 Spring is nearly here - 2013-03-17 21:07:39
I have been busy taking some pics in my lingerie which I have added to my products list. I had great fun taking them, take a look and I hope you find them sexy.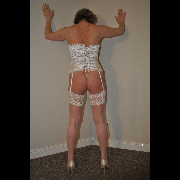 Hi guys - 2013-02-16 11:03:52
This is a little thank you to all you lovely guys who give me a call. If you enjoy our chats please could you rate me & give me a comment. If you do this for me it will help raise my profile so that I can enjoy more calls with you sexy guys.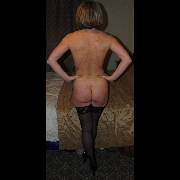 Talk to "Maddie The Minx" for only $1.21 per minute using your credit card
Click here
here
to see all of this babes ratings