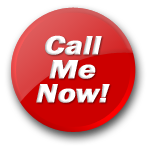 MYSTERIOUS
Hear My Voice
IM HERE READY & WAITNG TO MAKE YOU CUM!
CALL ME NOW AND HEAR MOANS OF PLEASURE!HI MY NAME IS MYSTERIOUS AS I CAN BE WHATEVER YOU WANT ME TO BE I WILL SHARE YOUR DARKEST DESIRES I'M ALWAYS HOT AND MOIST AND I WILL MAKE YOU HOT & HORNY IN SECONDS.

I LOVE TO HEAR MEN CUMMING - THE SOUNDS OF ENJOYMENT TURN ME ON SO MUCH ............

I AM HERE TO PLEASE YOU ANY WAY THAT I CAN!
Talk to "MYSTERIOUS" for only $1.22 per minute using your credit card