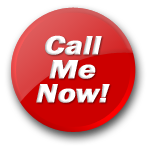 MISTRESS-SADIE
Hear My Voice
BIG BEAUTIFUL BALLBUSTING BITCH!
I Thrive on your Weakness*No Taboos Phone Chat*Verbal/Small Dick/-Humiliation, Sissy Training, Orgasm Guide&Deny, Strapon, Knicker Sniffers, Cuckold, Bi-Training, CBT, Money Slaves & More*

I am an Intelligent Big Beautiful Domme here for you to Serve! I am naturally deviant,kinky,harsh and used to getting My own way. Having the honour just to spend time with Me will make you strive to please Me.I will push you to your boundaries and beyond as you will find out for yourself. I expect to be addressed properly at all times, you may therefore call Me either of the following:MISTRESS OR MISS.If you can't show Me the respect I deserve do not call! You may NOT call Me babe,darling,sweetheart or any other term of endearment I am your Mistress NOT your lover. Be warned I do not suffer fools gladly! I will tease you, seduce you, take control of you,manipulate you and Own you. I will become your Everything

Sissy boys are a favourite of Mine I will transform you into the sissy slut you have always dreamed of being. How pretty you will look to entertain Me!A poorly developed penis always gives Me a good laugh,I'll show my friends your little dick so they can laugh too! Get on cam and show it to me or post it on your profile so I can see it while I degrade and humiliate you.I am an Exceptional Woman but I'm not a mind reader! Talk to Me tell Me about you be specific in your desire to serve Me so I can adapt My treatment of you.If you are unsure of how you want to be dominated we will explore it together. Your time spent with Me should be enjoyable and satisfying.If I Allow It!If you have toys to use,I expect you to have them readily available before you call me.(suggested objects below)Clothes PegsCandleBananaCucumberHairbrushElastic BandsCigarettesLighterHandcufffsI offer My time to Males, Females and Couples. Contact me by email if you have any questions.I will be offering a Webcam Service in the New Year for all you lucky subs who yearn to serve your Mistress Live so Watch This Space.
Talk to "MISTRESS-SADIE" for only $1.21 per minute using your credit card