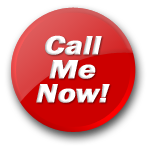 MISTRESS DIANE
Hear My Voice
Genuine Mistress For Kink Fetish And Taboo Play!!!
Welcome to the world of divine "MISTRESS DIANE"...a beautiful,mature,well spoken,experienced domme! I adore lots of things but excel in...spanking~humiliation~all role-plays including taboo ~financial slavery~foot/boot/shoe fetish~feminisation~ sissy slut~and lots,lots more...............I am a mistress and a very good one but i am more than capable of indulging you in a very filthy,dirty phone sex call as well! We all have a dark side!!! How dark is yours????

Total premier mistress!!!! superior and elite! Treat yourself to a wonderful experience! I raise the BAR and keep you there! A "REAL" TIME MISTRESS! I dont play at it I "AM" a mistress and genuinely conduct "REAL 1-1 SESSIONS! I adore those generous clients that are kind enough to tip me! DO YOU WANT TO CATCH MY ATTENTION? SEND ME A "SURPRISE"....WONDERFUL!

Take a look in my (private gallery) to see my divine breasts! AND the smallest cock i have ever seen! Totally 100% real! Also for the foot/feet/shoe fetish guys i have just uploaded a whole album of my wonderful feet just for you! The (private pictures) gallery gives you a peek into mistresses REAL underwear/lingerie drawer! Lots of very tactile silks and satins! Mistresses toys album shows some of the wonderful equipment that i own and adore using..i buy from america so i have things that maybe you havent come across before! My going shopping album shows me spending YOUR money! Ohhhhh how i love that! I love draining you of your money and your spunk!
MISTRESS DIANE's Blog
Click here
to see all of MISTRESS DIANE's blog entries
For All You Little Dicked Guys Out There! - 2010-06-07 15:37:27
So, you're a little dicked guy. Of all forms of humiliation & domination tiny cock humiliation is my favorite, that's because when a boy has a tiny penis, there's no need to "pretend" or "fantasize" about submission: your smallness is a flesh-and-blood reality, your inability to dominate is a visible and anatomical reality, your status as a substandard male qualifies you as a real, genuine submissive sissy. Because of that external smallness, you feel very small inside as well. Women know that small penis men feel little, & once you know that women realize this, it adds to the overwhelming feeling of tininess that you carry within you - & in between your legs. If you have a teeny weenie & want to know what I think about a boy who is underendowed with a little penis (I say 'boy' because we can't call them men, can we?), call so I can put you in your place: under my sacred ass and beneath my beautiful feet. Whatever you call it-a small endowment, a little cock, a small dick, a tiny penis, a teenie weenie-it all adds up to the same thing: a zero that dangles between your legs. While real men have a real penis, you have an appendage that simply reminds you of what you're lacking: manhood & virility. Small cock boys have typical behavior patterns & typical emotional responses. Let's see if you recognize any of these behaviours within yourself: Compulsive masturbation; a need to be dominated & controlled; cuckolding fantasies in which a real man with a large penis fucks a woman while you passively watch-& afterward you're forced to clean her cum-filled pussy with your mouth, and clean his big cock, & ordered to give him a blow job so that he can get fully erect & fuck her again; crossdressing & imagining that you're a girl with a clitoris between your legs; being dressed in panties & being fucked by a dominant woman with a large strap-on; premature ejaculation (yes, lasting less than ten minutes is premature!) due to performance anxiety (knowing that you'll never deeply satisfy a woman or bring her to a full, satisfying orgasm); & an obsessive-compulsive need to stare at a large-packaged man's crotch & wish about what might have been. Yes, I've heard it all, darling: you small-dick boys are all the same. I mean, if you've read this far, that shows exactly what type of loser, wimp, & panty wearing wanker you really are, now doesn't it my darling little zero? Zero is what you have between your legs & zero is what you'll feel like once, I'm through with you. Call me only if you know your proper role, which is to be beneath my feet, under my ass, & completely in my control. This is reality: your reality. And I'll make this reality clear to you in a calm, straight-forward, sensual, & seductive manner. I'm not the kind of Mistress who yells and shouts, or calls you a list of names, or who reads something from a script. I know who has the power, & I don't have the need to prove that I have it. Little-dicked boys are often terribly isolated because of their little secret. By sharing your secret with me, you'll be handing over all the power & control, but in exchange for that Ill offer you a sense of emotional support & connectedness that you won't find elsewhere. And I'll do that by helping you to redefine your sexual role. Unable to be the dominant, phallic force in a relationship, a small penis boy must be the yielding, submissive, & feminized partner to a more powerful dominant female. I wear the strap-on, either literally or metaphorically, & you receive it, you submit to it, you beg & crave it, & I am the only one who can give it to you. When you admit your smallness to me & accept your submissiveness to me, then your former self is eclipsed, but a new & more reasonable self is now born. That is the transformation that only a dominant woman can offer you - and only a domme who understands the mind of a boy with a tiny cock. Now show me how submissive and yielding you really are. Pick up the phone & call me, & we will talk about what you feel like holding that little dick in your hand. Crossdresser sissy boys who wear panties or who are underendowed with a tiny dick are also welcomed to call for tiny penis humiliation & little cock laughs. Strap-on dildo lovers should get on their hands & knees & have a dildo or two ready (one for your sissified mouth, one for your feminized ass): I'll slip into my strap-on & fuck you until you beg me to stop. If you crave pain, humiliation, sissification, emasculation, servitude, cuckolding, submissive maid training, teasing, spankings, whippings, foot fucking, toe fucking, finger sucking, cock & ball torture, mind control, total domination, or castration training, then what are you waiting for wimp? Call me with your tiny prick in between your index & thumb & I'll put you right in your place: Under My Ass, Under My Foot, Under My Thumb. Slip on your panties & bra, tuck in your tiny testicles, then call me with your little clit ready. Or perhaps you a panty boy with a little dick who dreams of being a cuckold who is forced to suck cock & clean up Mistress's juicy pussy after a real man pleasures her with his large, sperm filled penis? Cuckolding and cock sucking fantasies welcomed. If you are shy or embarrassed about your shortcoming, don't be afraid to call me for a frank discussion about what it's really like to be a guy with small genitals, I can be as supportive & understanding as I am severe & controlling: as one of my slaves once said, Mistress truly understands the heart of a little dicked boy. If you have a question about penis size - what a small penis feels like, as compared to a real cock; what the difference is between a little dick & a microphallus or micropenis; whether wearing panties is appropriate & how having something so small will affect your self-image; how to give up all illusions of being a man when you lack the body, size, & shape of a real man; what a dominant woman should expect from a little prick boy & how to appropriately serve her-call me for a frank talk & for long-term submissive instruction. I offer a real relationship & enduring, on-going, reality-based training for underendowed, emasculated, intersexed sissies. Let's help you to renounce your illusions and confront the reality: you'll never be able to please; you'll never be & you never were a man; you're a victim of the most severe form of shame & humiliation; your proper role is of a sissified eunuch: a submissive lesbian cuckold who happily serves her size queen. This painful truth will lead you to a joyful servitude.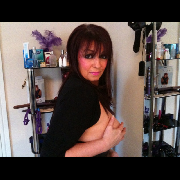 Talk to "MISTRESS DIANE" for only $1.22 per minute using your credit card
Click here
here
to see all of this babes ratings