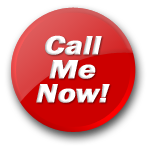 Lyra
Hear My Voice
Sinful, busty & extremely horny.
Hello all you wonderful Men and Women. My name is Lyra, I'm in my twenties. I went to Catholic school and you know what they say... I live with a Woman and yes I could tell you a few stories about that. I've always been a horny filthy nympho, I love sex and everything it has to offer.

What is it you like? A dirty slut who wants to suck on your throbbing hard cock? Do you like being dominated and humiliated until you are ready to explode.. Not until I say so of course. Do you want a submissive, eager to please slut who will bend to you every command? Or maybe you want a bit of role-play where we can act out your ultimate fantasy? Is what you enjoy not something you think others enjoy.. I always enjoy trying something new, nothing is too weird or taboo. I enjoy what I do and you will be able to hear how much I enjoy it.

If you can't talk, I don't mind doing silent calls where you listen to me talk filth. Just message me what you like and want from our call and then ring me. If you feel you don't want to call but still want some filth to make it fair to the guys that phone and pay, tip me and we can message through my chat room or inbox.
Talk to "Lyra" for only $1.22 per minute using your credit card
Click here
here
to see all of this babes ratings