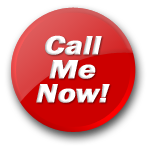 Lustful Lucy
Hear My Voice
Talk to "Lustful Lucy" for only $0.87 per minute using your credit card
Come see if you have a mind as filthy as mine...
Hello all! My name is Lucy and I'm looking forward to getting to know every inch of you... I'm 23, long dark hair, blue eyes, a naughty smile and an even naughtier mind...I like to talk dirty... the dirtier the better. There isn't much that I haven't tried and there isn't much I don't like to fantasise about... So come and tell me what's on your mind... Let's see if you'll end up as wet as I will.

I don't have any limits boys... so don't be shy... you tell me yours and I'll tell you mine...

If anyone wants me to record a personal audio blog for them that they can listen to when I am not online, let me know. Email me your fantasy scenario and I will record me talking about it for you in my blog section.
Lustful Lucy's Blog
Click here
to see all of Lustful Lucy's blog entries
Hello Sexy Ones! - 2011-10-31 20:39:03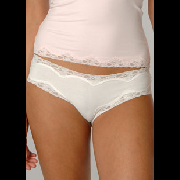 For Flint x - 2011-06-09 12:26:50
My boss 'Mr. Flint' had called me into his office. I knew I had been slacking a little bit lately and figured that he wanted to talk to me about that. As I got ready to go in I made sure my blouse was unbuttoned one further and that you could just see my stocking tops as I sat down. I gently rubbed my nipples to harden them through the flimsy blouse. No harm in trying to use my 'charms' to get back in his good books! As I entered his office I saw his eyes look me up and down. 'Sit down Lucy' he said. I sat opposite him, skirt hitched up just enough to tease. 'Yes Mr. Flint...' I smiled and I swear he moaned under his breath. 'I am sure you know why you are here Lucy... this month's reports are not completed to my satisfaction and you are not working up to speed' I played with my hair and looked coy. 'I agree Mr. Flint... and I'm keen to see how I can make that up to you... But it's hot in here isn't it?' I walked over to the fan. I knew I would need to bend over to turn the switch on. I did so slowly and deliberately. I knew my skirt was riding up completely at the back and he would be looking at my exposed silk panties. As I slowly stood back up I heard the door lock and I smiled to myself. He walked back over to the desk. 'Come here' he ordered. 'Yes sir...' I said as I walked over. He told me to bend over the desk. I did as I was told and I felt him lifting my skirt up around my waist. I felt a sudden wetness in my panties and I spread my legs. Mr. Flint slipped a hand between my legs. 'You bad girl... how long have your panties been so wet?' he smiled. I started to moan as he rubbed the wet underwear a little harder and faster. It felt good and I longed for him to slip those panties to one side and push his fingers inside me. My pussy was aching for it. 'I think there are several things we can do to sort out your poor performance Lucy' he said as he rubbed my wet cunt hard. 'What are they?' I asked through my moans. I heard his zipper undoing. 'Well for starters... you can get on your knees and suck my hard cock' He grabbed my hair and pushed me down to my knees. Mmmm I liked it when he got masterful with me. Wow his cock was so hard in my mouth. I moved my tongue over it. and wrapped my lips around it as he pushed it in harder. I could feel it throbbing in the back of my throat. He thrust hard as he gripped my hair. Just as I thought he might come down my throat he pulled out. He leant over the desk and pulled something from the draw. A small silver vibrator. 'Hold in on my balls' he said putting it in my hand. I did as I was told and turned it on to full speed. I traced the vibrator around his arse and balls. Holding it on them and feeling his body tense up at how good it felt. Just as I knew he couldn't take any more I reached between his legs and slid the vibrator in his arse. He loved it. I thought he would shoot cum all over my face there and then... so i slowed it down, teased that arse with the buzzing toy. 'Bend over... NOW' he ordered and pulled me to my feet. I was over the desk in a heartbeat. Skirt up and panties down. His cock was thrusting in me before I could catch my breath. It was fast, urgent and hard. It felt so good. I gripped the desk as he fucked me. He suddenly stopped. He handed me the still buzzing vibrator. 'I want to fuck your arse' he said. 'Put this in your cunt while I do' I hitched one leg up on the desk and did as I was told. I slid the vibrator into my wet pussy. Held it there... moving it between my open pussy and my clit. I knew I would cum hard soon. He pushed my face back down in the desk and started to fuck my arsehole.... long hard thrusts into me. I felt his body go rigid and his moans blend into one long groan as he came in my arse. His cum was running down my thighs. Seconds later as I continued to pound my pussy with the toy, I came in a hard sticky mess everywhere. I never wanted it to end. Afterwards, as we adjusted ourselves and smiled, he said 'I think we can forget those reports now Lucy... but don't do it again'. 'No sir' I said, already planning the next piece of work I could mess up! :-)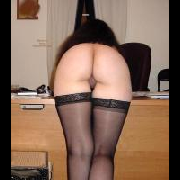 For Gregitfc - 2011-05-26 09:56:17
Greg and I were in a bar. It was packed and our bodies kept getting pushed against each other as people bustled around us... We found a table...eventually. By this point the alcohol and the fact that Greg's fingers kept brushing against me meant I was very, very horny. As we sat down I asked Greg how naughty he was feeling. He smiled as I took his hand and guided it to my open legs under the table. I placed his fingers on my increasingly wet silk panties. He bit his lip and moaned. As he rubbed my through my knickers I found the bulge in his trousers and started to caress his hard cock through his trousers. God I wanted him! I need to feel that throbbing cock deep in my pussy. I looked over at the toilets and winked. Follow me in 2 minutes I whispered... The ladies were packed solid. So I headed towards the mens. I knew Greg couldn't wait the whole 2 minutes and was already walking behind me. So I naughtily lifted my skirt to show him my smooth, round ass as I snuck into the men's toilet cubicle. As Greg clicked the lock shut, he was on me instantly. Pinning me against the wall. Slamming my hands above my head and holding me there. God it was so urgent, so dirty. I was so turned on I thought I might cum there and then in my panties. Greg whispered to me to turn around. He bent me over in the small space and I could hear his zipper as he undid it. My thighs were dripping with my juices. In an instant his rigid cock was in me... sliding into my wet pussy. Hard and fast. I gripped the edge of the loo as he pounded me. God... this was probably the roughest, best fuck we had ever had. My moans started to get louder as I felt my pussy tighten around his cock. My clit was throbbing as I came all over him. He reached around and put a hand over my mouth to muffle the noises I could not help making and this turned me on all the more. What seemed like only seconds later I felt his whole body give one final thrust into me as the hot, wet cum started to punp into me. He came so hard I could almost feel it filling me up. Running down my thighs... For a few minutes we stayed there. Greg still inside me. Kissing my neck, telling me how sexy that was. Wow... I couldn't agree more. :-)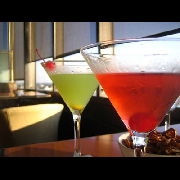 Click here
here
to see all of this babes ratings