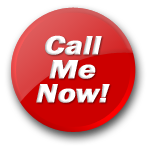 Luscious Lila
Hear My Voice
I Am An American Woman. Lets Play, Call Me!
By day, I'm a teacher in California. At night, I become a sensual and seductive playmate who wants to arouse you in any way possible. Let me help you fulfill some of your naughtiest fantasies.

I love talking to men about sexual topics they would NEVER talk to their wives or girlfriends about. The stuff you see on the internet and wish you could do. I won't tell anybody, your nasty secrets and thoughts are safe with me.

It's the safest sex possible, call me, I'm Lila.
Luscious Lila's Blog
Click here
to see all of Luscious Lila's blog entries
I Love My Breasts - 2013-07-24 06:49:37
I love my breasts. They have received a lot of attention over the years. I have heard guys call them boobs, titties, high beams, melons, ta tas, bazookas, milkshakes, sweater muppets, jugs, chesticles, headlights, the twins, man pacifiers, jiggly puffs, Fred and Ethel, sugar lumps, bouncers and other names I have fortunately forgotten. I prefer that you call them breasts. I love how it sounds when you say it. Especially, when you are describing what you want to do to them. How you want to caress my breasts, suck and lick my breasts, spank my breasts with your hard cock and cum all over my breasts. I love telling you how I want to slide your hard cock between my breasts. Then I will massage your shaft with my ample breasts until your cum erupts from your cock and oozes down my breasts. I love having you watch me lick the cream off my breasts. After your orgasm, I love when you tell me that you just want to lie next to me in bed and rest your head on my breasts and fall peacefully asleep. Call me and let me know if you appreciate breasts as much as I do.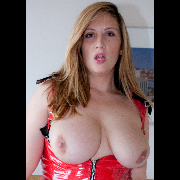 I I Love My Toys! - 2013-07-03 04:56:34
I have always loved playing with toys. As an adult I love the toys that are just for adults. I think I have more adult toys than I ever had childrenchr("$m[1]")s toys. My toys come in all types, shapes and sizes.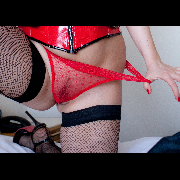 Want to listen to the whole blog entry?
Click here
Older Men Are The Best!!!! - 2013-06-24 22:48:17
I love phone sex with older men sooo much!!! I can have you fucking in positions that your back, knees or neck hasnchr("$m[1]")t allowed you to do for years. Picking your woman up as she wraps her legs around you, pressing her against the alley wall as you thrust your cock deep inside her, over and over again until you orgasm together. Remember doing that recently? Call me and we can recreate that memory and you will come as hard as you did that night. No aches, no pains just pleasurable sensations flowing through your body. When was the last time you 69chr("$m[1]")d your lady friend? Or were her/your requests met with excuses about arthritis and weather changing caused hip pain? Deep down you want to be straddling her face while she sucks your cock and you bury your face in her juicy wet pussy. Coming into each others mouths until you are no longer thirsty. Do it with me and you wonchr("$m[1]")t miss work recuperating. I have talked to many of my callers about how amazing sex over the phone can be. You get to focus totally on the sensations and not the aches and pains creeping up arms and legs as you try to maintain your position.Or your partner rushing you because she is drying up and getting bored and needs sleep to get up early. You can take your time with me and Ichr("$m[1]")m always wet and ready. The one comment I hear a lot from older men is that they chr("$m[1]")havenchr("$m[1]")t come that much and that hard in a long time!chr("$m[1]") I tell them itchr("$m[1]")s because they focused on the words I was saying in their ear, followed the directions I was giving them and they let their body do what it really wanted to do. Sounds pretty simple to me.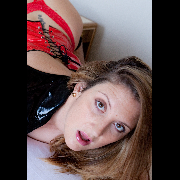 Talk to "Luscious Lila" for only $1.22 per minute using your credit card