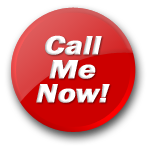 lollylovescock
Hear My Voice
Lollylovescock & would love to suck yours.
Hi.My name is Lollylovescock. I love playing with myself.I have a throbbing, soaking wet pussy.I just dream of cock all day and all night.I am a naughty, horny little slut & waiting to please you.Can I lick & suck your hard cock?Give me a ring for some pleasure & fun. Please email me if you want to get to know me a little first and I am happy to provide you with my own photographs. I am easy to talk to and would love to hear from you.

please tell me what photo's of me you would like and I will pose especially for you and add them to my page so you may buy them.
lollylovescock's Blog
Click here
to see all of lollylovescock's blog entries
Hi I'm Lolly - 2009-06-21 14:49:42
My name is Lolly. I love playing with myself & I always have a throbbing soaking wet pussy. My passion is for cocks that shoot their hot loads in & over me. Can I lick & suck your hard cock? I love drinking cum. Shoot your hot spunk all over my face or tits. I am waiting to be your little slut.
Want to listen to the whole blog entry?
Click here
Talk to "lollylovescock" for only $1.04 per minute using your credit card