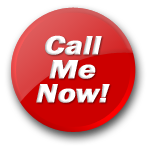 Lisa Marie
Hear My Voice
Ready to rock your world
Hi, My name's Lisa Marie and I am waiting for your call. I fantasise about getting men off in every way imaginable. Here me come if you want, and let me talk you through the best orgasm of your life. Easy, just give me a call. I live to please and being given cock is my constant desire.

I like men who know how to take charge of me, I like men who know what to do with a body like mine. And it's just what you'd like, 5'6, size ten, 38", 28", 38". In other words, the perfect hourglass. Come get a piece.

I like to suck cock, I love the feeling of working your come into my mouth and feeling it spray hot all over my face. Nothing is off limits between you and I when we speak.
Talk to "Lisa Marie" for only $1.23 per minute using your credit card