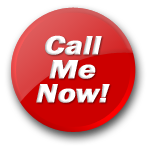 Lina
Hear My Voice
80p/min Hot! Willing! Naughty!
About me; Lina is my nickname, I'am 28 from london.I have been an account assistant about six years (quite naughty in the office)in France.Here I'am more interested in being a writer and for part time lots of fun and sex.

Who wants to spoil me? I like it rough, because I always feel like it. Just thinking of a hard cork inside me, my panties wet already...

where would you like to fuck me? I will take and you can cum in. If you like to be my slave I will like to show who is in control.And finally If you like fetish just tell me your wish.
Lina's Blog
First time - 2008-10-29 09:36:47
In high school I felt like the only virgin around. All my friends were doing it, and while I went out with guys all the time, I never met anyone who I really wanted to fuck. I wanted my first time to be special. Still, I was horny as hell. I masturbated all the time, in the morning, after school, at night, I even locked myself in a plane bathroom and fingered myself. I became obsessed with cumming, it just felt so good. I would go online read a nasty story, get all wet, and then lie on my stomach on my bed, and hump my right hand...Still, there was something missing...namely a cock. When I was 18 my parents sent my best friend and I on a graduation trip and I vowed to myself I was going to get my cherry popped. After a couple days of sitting on the beach and checking everyone out through my sunglasses, I saw this hot guy...Well, it didn't take long for us to get to his hotel room. We started out slow, he carefully undid my bikini top, and touched my boobs... we kissed gently and pulled at each other. I got hotter than I ever have with a guy and began to feel my pussy get wet and tense. I moved closer to him, unlaced his trunks and saw my first real penis. Oh my god it was beautiful, it sprung up to meet me. I really couldn't believe how big and hard it was. I am used to sticking my finger in my pussy...and not even that, I usually just play with my clit until I cum. So, needless to say, I was a little worried. Nick (that's his name) was really sweet...he sucked me all over, my breasts, my neck, my stomach, my clit...his lips made me so hot and horny. I touched his penis and wanted to suck it, but realized I really just wanted it in my pussy, I mean I can give head whenever. Nick sat on the bed and I tried to lower myself onto his cock, but it was so big...I could get it half way in, but it hurt, and I wanted him to be able to really fuck me...I wanted to feel his weight on me. We rotated and he mounted me, at first he just placed his hard cock near my pussy and made me move my hips searching for it...then he slowly pressed it into me. It was so warm and hard I really felt the best connection with him. It hurt like hell, but then again I was being fucked so I can't really complain. After about 8 strokes of him entering my vagina, we really got into a rhythm. I stopped having to cringe with pain and began to pant, he was making me so hot. Nick pumped my pussy and I began to yell, "fuck me, fuck me, fuck my wet pussy...yeah yeah fuck me." I don't even know where it came from...But yelling make it so much better. He did fuck me, and while I have nothing to compare it to, it was so much better than fingering myself. As his cock slid in and out of me and my pussy got tighter around it, his cock got bigger and exploded so much cum into me...The best thing was, he kept pumping a little, as if he was trying to really jam the cum in me.
At the office - 2008-10-29 09:29:41
We worked for the same company but in different office locations for about five years. We spent a lot of time flirting over the phone and internet and it was becoming harder and harder to concentrate on our work. Coincidentally, I was sent to his office on business and decided to surprise him. I didn't arrive until after 6:00 but, on a hunch went to the office just to see if he might still be there. I could feel my heart beating and my pussy dripping when I saw him still in his office. Everyone else had left for the night so I knew this was the perfect opportunity to get what I'd been so horny for. He was surprised to see me but, before he could say anything, I reached for his zipper and unleashed his cock. It was just as big as I had imagined! I took it all in my mouth and cradled his balls in my hand. He was moaning and pulling at me. I inched my skirt up and straddled him in his huge office chair, lowering my aching pussy down on his throbbing cock. He was sucking on my tits while I was riding him like a bucking bronco. In no time I was shuddering with orgasm and that's all it took to get him off too. Neither of us could stop smiling at the business meeting the next morning
05/10/2008 - 2008-10-21 00:35:32
I was not really having a good day. I had had a fight with my mom before she left and I still felt kind of mad. Later, I called my boyfriend and we talked about almost nothing. Then the topic of my parents being away came up, and he knew I was feeling down, so he came to my rescue. I wasnchr("$m[1]")t really sure if I wanted him to come over, because I thought all he would want was sex, and I wasnchr("$m[1]")t in the mood. He came anyway, and we decided to watch a movie. I was sitting with my legs cross-legged style and he was sitting in-between them. He started to sneak his hand up my leg, very slowly. I hardly noticed. Then I felt his hand on my thighs, and for some reason that really turns me on. I was sighing with relief. He could tell from my sighs that I wanted more. Easily he got into my flimsy pants. He completely skipped massaging my pussy, and he just dove his fingers right in, thrusting them over and over, harder and harder. I was moaning in joy, and I told him I wanted him to fuck me. That was when the weirdest thing happened: he just stopped! Took his fingers out, and got back to watching the movie! I was so confused, it took me a minute to realize what happened. I was so horny and I told him to give it to me! I told him ten times and he just stared at that TV. I was so confused. Then I reached around him and started to feel his cock. He was rock solid, so now I knew he was fucking with me. He spun around and slipped off his pants, and I gave him an amazing blowjob. He couldn't take it anymore, so he pulled down my pants and took his hard dick and shoved it in my pussy. He pumped me like there was no tomorrow. He turned me horizontal on the couch and started fucking me harder. He tore off my shirt and started to lick my tits. It felt so good. I was screaming so loud as I jerked back and forth. I got my hands under his balls and started to massage them. Then he came and collapsed on me, and I came as well. It was not long till he got hard again and he proceeded to give me four more orgasms. After my last orgasm, he was so tired he just lay in my arms as I kissed his neck until we both fell sleep completely naked, drenched in each otherchr("$m[1]")s hot juices.
Talk to "Lina" for only $0.99 per minute using your credit card