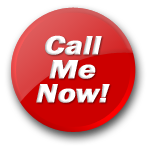 leah-lips
Hear My Voice
hear me come for 80p per min for card holders!
Hi boys, I'd love for you to give me a call so I can tell you all the things I'd like to do with you.Im new on here so you could currupt me or let me currupt you!Im 5 8" with very long legs,size 8, blonde hair,blue eyes, big firm tits that look great with a cock between them and a tight little pussy thats all shaven just for you. xxxx

I love giving head, been taken from behind and well just getting fucked all over!!! I love it rough!

i love having a big cock between my tits sucking hard on a trobbing bell! Push my head down hard on your cock n let me taste your come, i love it xxx
leah-lips's Blog
underwear shopping! - 2009-04-24 22:09:21
Today iv been shopping for some new undies! like any girl i love to feel n look sexy when half undressed, n there is no better feeling than been stood in front of a man in sexy underwear knowing he is so turned on by you, and when i see his cock getting harder i love to tease him.....This is what i was thinking about today when i was stood in the changing rooms looking at myself in a black lase push up bra that sqeezed my tits so tight together it made my nipples tingle, the tiny thong and suspender belt looked so hot i could feel my fanny getting wetter n i couldnt help putting my hand inside to feel my juices, it felt so good n as i slid my fingers in my soaking wet pussy n watched in the mirrow as i frigging myself, the sight of my tits pushed hard up in the bra was turning me on so much n all i wanted was a hard cock between them for me to play with before i sat on it n got fucked hard like the dirty bitch i am. I loved it that anyone could of walked in (n i kinda hoped they would) I come hard n fast, my legs started to shake as i watched my face in the mirrow.....The power of underwear!!!
Talk to "leah-lips" for only $1.08 per minute using your credit card