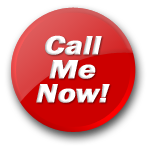 Kitty Katt
Hear My Voice
Fetish queen who loves cock!!!!
I am not only a Mistress - I am a woman and I love a cock to suck and fuck! I am into all aspects of sex inc. oral, anal and everything else in between. I am in my forties and during my life I have experienced a foursome, numerous threesomes and had plenty of girl on girl action. I have pretty much experienced it all so I don't deny or limit myself in any way - so let the fun begin! Message me if you want to talk xx

Hello Slave, this is your Mistress! I love fetishes of all kinds and if pain is what you want then I am the queen of pain! On your knees while I address you slave, don't even look at me until I give you permission you worm! Only when I allow you to look up at me you will raise your head and be in awe of the sexy tall brunette in front of you. I have 36dd breasts and a hairy but well groomed pussy and a slim but curvy shape. You will worship me and adore me and you will be my slave for all time - until I get bored with you anyway! Good now raise your head and behold your Mistress - Yes slave you are in awe aren't you! - I own you bitch and don't you forget it! And if there is any man out there with balls enough to take on this Mistress - Welcome! I love cock and if I like yours I will treat you like a Prince and you will become Master to my Mistress - think you fit the bill? Try me. Message me if you want to talk - I have a lot of slaves to control!

My favourite slaves are fetish whores and sissy sluts so if you want to worship Mistress and tell her all about your panties and stockings then you know where I am, but beware those panties may not stay on for very long but the stockings stay - Mistress likes those - a lot! So message me if you want to talk!
Talk to "Kitty Katt" for only $1.22 per minute using your credit card