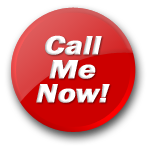 Kitti
Hear My Voice
Im gaggin 4 a hard screw, fuck me anyway u like!
Hi guys, I'm Kitti. I've got long silky, dark brown hair, halfway down my back. You can pull it while you fuck me if you like. I'm a slim and sexy size 10 with blue eyes, creamy skin and 30C tits. I'm only 22 and my wet pussy is shaved into a tiny triangle above my clit. I'm always horny, I just can never get enough cock! Im a dirty housewife, but my husband is never home to satisfy me, so I get up to lots of naughty fun while he's away.

I love being a filthy little whore, having my holes used & abused! I'll get on my knees & beg for your throbbing cock! I'll do whatever dirty things you tell me to do & I'll love every minute.

Hey Guys! Just to let you all know....I am now doing cam! If i'm online & you wanna get filthy on cam with me, just let me know! I'll do whatever you want me to do...
Kitti's Blog
The Pool. - 2011-01-20 14:57:37
One day at the end of the summer it was so hot that I decided to go swimming to cool down. I put on my skimpiest bikini and a pair of see-through white hot-pants. By the time I got to the pool I wasnt just hot, I was damn horny seeing all those half naked men walking about, just imagining getting all hot and sweaty with them. I loved the way they looked at me in my tiny outfit, dreaming of me with my legs spread wide, it was all I could do not to touch myself as I walked down the street. Even the cold shower before getting in the pool couldnt damp down my urge to fuck the next guy that came near. I slid my slim body slowly into the warm water, my tits pert and my nipples hard. I closed my eyes and reclined against the edge of the pool, fantasising. I felt a small wave of water splash against my tits, opening my eyes, I saw a dark haired man close the last few inches between us. As he pressed against me, rubbing my hardened nipples with his chest, I felt his hard cock press against my stomach. He began to slowly rub himself over me and I reached down to grip his shaft tight, stroking him. He leaned across and whispered in my ear, Changing rooms chr("$m[1]") NOW! He got out of the pool, dragging me with him, locking us in one of the larger cubicles. Standing behind me he slowly unlaced my bikini and let it drop to the floor. Reaching around, he cupped my breasts, twisting my nipples with his fingertips while his other hand parted my wet pussy lips & began to stoke my clit... You can hear the rest in Part Two! XXX
Want to listen to the whole blog entry?
Click here
- 2011-01-20 14:54:38
I had to do all my Christmas shopping and top of my list was a sexy Christmas outfit and some new sexy lingerie to go with it. I had to look festive and hot while I shopped in case I bumped into anyone fuckable. I pulled on some silky black stockings, attached them to my suspender belt and fastened my black satin bra with matching thong. I slid a tight, very short pencil skirt over my pert ass, zipping it up and running my hands over my rump. Next I pulled a snug silver v-neck jumper over my head, its thin, slightly see-through and the neckline plunges right down between my tits. A bit of tinsel in my hair and knee high stiletto boots and I was ready to go. I walked to the bus stop in the freezing December weather, it was so cold my nipples were already hardening and poking through my jumper! Rubbing my fingers over my little bullets, feeling the material scrape against them, my pussy started to tingle. Feeling naughty and horny and by now arrived at the bus stop, I reached my hand up under my skirt, pushed my panties aside and started rubbing my clit. I leaned against the bus stop as I slowly began to finger myself, my pussy started to get wetter and I closed my eyes to the pleasure. I didnt notice this hot older guy walk up and catch me wanking in broad daylight. I only realised when he cupped my ass, squeezing and running his hands round to the front of my skirt, then pushing his fingers up under my hem. When he found my clit and pinched it sharply, I gasped. It felt so good I knew my hole was getting juicy. Next his fingers were joining mine and stretching my tight pussy, his other hand sliding up my jumper, finding my tits and squeezing them roughly. As he kissed up my neck, he whispered in my ear, Wanna go in that park over there and fuck? I was already so horny and wet; I couldnt wait, so I agreed straight away. He dragged me roughly over to a large group of trees and bushes in the park where we would be easily hidden. He shoved me down on the hard frozen ground, climbing on top of me and getting his rock hard cock out. He pushed aside my panties and rammed his knob in my tight hole, it was too cold and we were too turned on. He pulled my legs over his shoulders and pushed down hard so my legs almost touched my ears; he clamped his hand over my mouth and began to pound my wet pussy hard & deep. I was warm in no time; he really knew how to make me cum, ramming my pussy harder and harder till I was red raw. Then he flipped me over on all fours to get his cock deeper in my tight hole and rubbed my clit while he fucked me from behind. He gripped my ass so tightly, dragging my body back towards him to get his rod deeper and deeper. He grabbed a fistful of my long brown hair, pulling my head back sharply as he fucked me harder and harder till I was trembling and whimpering. My pussy was so wet and dripping down his shaft, onto his balls. He got faster and harder, I thought I would break! I felt his hot sticky spunk shoot inside me, filling me up and dribbling down my thighs. He slapped my ass, kissed me hard, pulled up his trousers and walked off. I righted all my clothes before walking sorely from the park and back home to change. I decided to leave shopping for another day.
Talk to "Kitti" for only $1.22 per minute using your credit card
Click here
here
to see all of this babes ratings