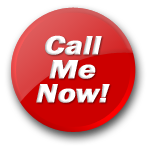 Kellee
Hear My Voice
Young Cock Tease that Loves to Get Wild!
My name is Kellee I am 25 and live in California. I am a wild girl at heart that loves finally being away from home to spread my wings and my legs of course.I love all men young and old especially those that I can wrap around my pretty little finger and get to obey my every command. Don't get me wrong though because I can be a good girl for a very strong man but for you weaker men be prepared for me to run the show or at least your cock. I absolutely adore being a cock tease as well as using my mind control over you to get what my little heart desires. Having men around to entertain me is something I have grown accustomed to.I am very naughty and extremely wild. Into the mild and the extreme taboo so bring your dirtt self over to me so we can play.Kisses,Kellee

Are my pictures making your cock stand to attention in your pants or pretty pink panties? Mmmm good now come here I am waiting.....

Now that you know a little bit about me come tell me a little bit about you.
Talk to "Kellee" for only $1.22 per minute using your credit card