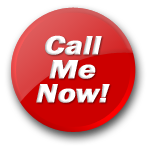 KatieKums
Hear My Voice
Katie here cum and play with me!
I am Katie if you reading this, that means I am home alone and ready for you, I love making this pussy cum while listening to you stroke that cock for me, I love giving details of what I wanna do or listening to how you work that cock, I love finding new ways to get this pussy off and bring you to your knees in pleasure! So if you have a Hot idea lets have fun with it I'll take you all the way...Give me a Call do your dick a favor!

I love taking pics and showing off, you know you want me!

Always ready!
Talk to "KatieKums" for only $1.24 per minute using your credit card