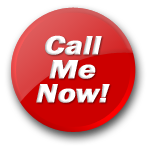 juicycunt
Hear My Voice
hot juicy cunt
im A lonely housewife. I NEED attension. I NEED COCK. My husbands at work and im HORNY. i desperatELy yearn for a mans touch. To play with my Pussy all night argh. TO LICK IT GOOD. i need a nice hard cock to shove up me ............. so lonley.......... so horny CALL ME NOW!!!! HMMMMMM

ive got the MOST MOSIT SUCKULENT LIPS I LOVE GETING BANGED ANALLY HMMMMMM
juicycunt's Blog
HI - 2014-03-08 18:13:09
HI IM NEW HELP ME BECOME HE TOP BABE ON THIS PAGE I PROMISE YOU AN EXPERIENCE YOU YET HAVE TO COME ACROSS BELEVE ME YOU HAVE NOT LIVED TILL EXPERIENCING HIS JUCIY CUNT!!!
lets do his - 2014-03-08 16:26:14
Whatever turns you on - general sexy chat, guided masturbation, role-play, panty fun, tights, vore, foot fetish/stockings, men who love cross-dressing, transvestite enthusiasts, those who love a hairy pussy, beautiful lingerie, sympathetic conversation, downright 'filthy' chat, sensual romantic fantasies. There's no end to the diverse pleasures I can provide! A VERY BIG PLEASE. As a working lady (one who adores her job!) it makes a tremendous difference to me financially if you can ring me after registering with the site and using your credit/debit card. It costs you no more, indeed, you are saved some of the normal introduction AND also get the odd special offer from the site. I earn 58p a minute instead of 17p or 24p. That is a BIG help for me.I would really appreciate it if you could do that. If not, never mind, I would still love to hear from you. NO Webcam. My amazing verbal skills are far better than the very restrictive world of webcam. Ring me and find out! If you prefer to just send a sexy email I will be delighted to reply pursuant to a 'tip' which is the fair and friendly way to do it. Many thanks
today - 2014-03-07 10:37:28
love role play so theres nothing more exciting than playing out on of your fantasys... Im all alone at home all day, bored lounging around in my black lace nighty when there is a knock on the door, i grab my black silk dressing gown and go to answer the door. I had been so lonely and getting very horny as no one had been able to satisy my sexual cravings... You stand at the door holding a big package you take one look at me dripping in black lingere and cant help but feel a sexual desire for me. You ask me to sign for the package and if i could trouble you for a glass of water as the sun is hot and you are covered in sweat. As you follow me into the kitchen you come up behind me and start to take off my silk dressing gown, you turn me around with force as i start to rip your shirt off and you are bulging and ready to go, my hands reach for your belt buckle and i quickly unfasten it and reach down to your big hard shaft ... if you want to continue this story call me i would love to play this out with you boys, I have to be alone now i hope you can guess why?
Talk to "juicycunt" for only $1.25 per minute using your credit card