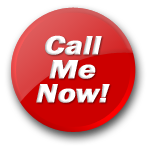 Juicy Jamie-Lei
Hear My Voice
Sweet horny juicy pussy waiting to cum
My tight, hot, wet sweet pussy is throbbing and waiting for you to thrust your huge hard cock deep inside me. Tell me your fantasies and your fetishes. Nothing is a taboo for me. I can be whatever and whom ever you want me to be. My voice is like honey, sweet and young. I can be your kinky dirty whore, or the innocent little girl next door.. I can be the stern mistress with a firm hand. Or, the submissive slave girl who will crawl on her knees and hands. I'll take it anyway you wanna give it to me, and I'll give it however you want to take it. Call me now so we can have fun and cum together!

Cum join me and my filthy imagination as I have been a very very naughty girl......I'm always horny, waiting for cock and up for anything. Let's have some fun ; ) Would you like to hear me cum? I can't resist touching myself to the sound of a stranger's voice in my ear, i find it such a turn on.

My young sweet voice & pussy will drive you wild. Try me.
Talk to "Juicy Jamie-Lei" for only $1.10 per minute using your credit card