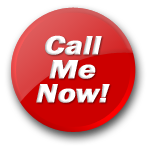 Juicy Gemma
Hear My Voice
Come play with me!
Hey Guys and girls... Well if you're here on my page then you clearly like what you see already. So why not give me a call and I gaurantee we'll both hang up smiling! I am a great listener, even better talker, and I have a filthy mouth that is only matched by my incredibly open mind (and legs!). Give me a try... it'll be the best decision you ever made...

I am open to trying just about any (legal) fantasy... roleplay, domination, group activities, girl on girl, watersports, fun with foods, toys. The fantasies you're too afraid to ask the girls you know! I can be your fantasy girlfriend, maid, the office nympho... you name it.

I am genuinely a naughty, filthy minx who loves to finger or toy fuck myself into an explosive orgasm while you listen... and while I know you're playing with that rock hard cock (or dripping pussy, my sexy lady callers!) and imagining shooting your hot, dripping cum all over my body. So what are you waiting for? Call me and Let's get messy...If anyone wants me to record a personal audio blog for them that they can listen to when I am not online, let me know. Email me your fantasy scenario and I will record me talking about it for you in my blog section.
Juicy Gemma's Blog
Click here
to see all of Juicy Gemma's blog entries
For Diamond9 xxx - 2012-03-26 17:31:36
I had just started a new job for Mr. Diamond... just doing his accounts and some office duties, but I was keen to impress. I worked in the office with three other girls Leah, Mags and Chantelle. All young girls around the same age as me. I knew they were keen to impress too, and since we knew Mr. Diamond's birthday was coming up we decided to work on a little suprise for him. When the day of his birthday came around, we waited until he was in his office and unplugged the phones. We were pretty sure he would not get too mad about one or two missed calls when he saw what we had planned. Leah, Mags, Chantelle and I headed for his office and I knocked on the door. We heard Mr. Diamond call us to come in. 'Yes Gemma, what can I do for you?' he asked as I entered first. When he saw the girls following me he looked a bit confused. 'Is everything alright?' 'Everything's fine' I said striding towards him and perching myself on the edge of his big wooden desk. My skirt was riding up quite high now and I knew he was intrigued by what he saw. 'We hope you don't mind, but we thought you needed a little birthday treat'... I smiled and nodded over to Chantelle who pressed play on the CD player we had bought in. Soft, sexy music strted to fill the office and the door clicked tight as Mags turned the key. Leah walked round behind Mr. Diamond and started to massage his shoulders. He groaned and relaxed into it, leaning back in his chair. 'I like this treat so far girls...' he smiled. Taking Mags by the hand I pulled her towards me so she was standing between my open legs as I sat on the desk. I teasingly and slowly moved my mouth towards hers and started to explore her tongue with mine, gentely biting her lips and moving my fingers through her hair. Her tongue started to repond more urgently and she pressed herself into my body. I could feel her hard nipples pushing into me through her flimsy summer dress and I could feel Mr. Diamond's eyes on us... open mouthed and one hand gentely rubbing the hardness of his cock through his trousers. Leah still working her hands all over his neck and shoulders. Mags was so turned on she almost didn't feel me undo each button and slide the dress from her. She stood with my legs wrapped around her in just her pink and black silk underwear. She looked amazing. As my hands roamed her skin I noticed Chantelle moving herself so that she was sitting on Mr Diamond's lap. One leg on either side of him. Grinding herself down onto his hard cock. He slid his hands up underneath her blouse and started to squeeze and play with her big, beautiful breasts. Leah lent forward and started to kiss Chantelle with Mr. Diamond sandwiched between them. He still managed to have his eyes firmly on Mags and I though.... which made me very wet indeed. And I decided it was time he got a look at what was underneath that skirt of mine. As I stood and slowly started to remove my blouse and unzip my skirt to step out of it I moved my body slowly and seductively in time to the music playing, stopping only to reach a hand between mag's legs and rub her wet pussy through the silk of her knickers. When all my clothes were gone I stood there in a black lace bra and a crotchless thong, bought especially for today. My glistening, turned on pussy on display for Mr. Diamond to see. The other girls were gorgeous, but I wanted to be the one he chose to cum inside. I lay back on the desk, legs open wide... and started to rub my wet pussy. It felt amazing and I was so turned on. But I didn't want to cum just yet. I winked at the girls and they knew that was their signal to get Mr. Diamond nice and ready for me. Leah reached her hands around his front and undid his tie and shirt...pulling them off and kissing his neck softly. Chantelle knelt between his legs and started to unbuckle his trousers, tugging them down along with his underwear to reveal just how hard his cock was. He moaned and reached back to pull Leah in for a long, hard kiss. Mags came up behind Chantelle and held her hair to guide her mouth onto Mr. Diamond's cock. As she moved her mouth all the way down Mr. Diamond groaned even louder and I thought he might cum there and then right down her throat. I knew she was working that tongue expertly by the noises he was making. Mags continued to hold her hair while she reached her other hand over to me, sliding one finger inside my pussy and starting to finger fuck me hard. I was moaning too now. I turned my head and looked at Mr. Diamond. We looked into each others eyes as the three girls got us to near explosion point. 'Are you ready to cum now?' I asked him. He didn't need to answer. He was on his feet and standing between my legs within seconds. His cock was inside me so quickly it took me by surprise. I gasped at how hard he was and how deep he was screwing me. I wrapped my legs around him and pulled him into me. He leant forward so his body was pressed on top of me and started to thrust hard. Mags, Chantelle and Leah surrounded us and I could make out their hands running all over our bodies. But all my pussy wanted right now was Mr. Diamond's cock. I could feel him throbbing inside me as I started to cum. I cried out as my hot, dripping cum started to cover his cock and run down my thighs. I came hard and my body was still shuddering as I felt him stiffen and thrust urgently as he came inside me. With one final push and a very loud groan, I could feel his sticky load of cum fill me up. It was pumping out over the desk, over my pussy and my legs. It felt amazing. He collapsed on top of me and we kissed as I whispered 'Happy Birthday sir' in his ear. He laughed and told me what a bad girl I was, but in the sexiest possible way. 'Now...' he said cheekily...'I wonder who is going to clean us up?' and as we looked round at Leah, Chantelle and Mags, we jnew we had three very willing volunteers.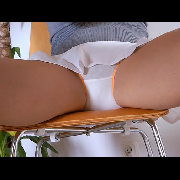 My Sexy Halloween (For Diamond9) - 2011-10-31 21:10:52
I was due to meet Del at the Halloween party. I was running late as I slipped on my sexy witch costume. I felt so naughty in it! A very short silky skirt with lace trim... black stockings with lace up black boots and a very tight black velvet corset. Add to that my witches hat, broomstick and spooky make up and I was good to go. As I left the house to make the short walk to the party I felt very sexy. I could feel people staring and I liked it. It made me feel horny and I couldn't wait to get Del back to my house after the party! When I got to the adress the house was heaving. Loud music blared from every window and the front lawn was packed with pretty merry partygoers! :-) I pushed my way inside and tried to look for Del. I must have tried about a dozen different rooms when I took a bit of a wrong turn and found myself in an upstairs bedroom. It was only lit by a couple of pumpkins placed on the window ledge. I was fed up of looking around and took a minute to lay back on the bed and relax. As I closed my eyes I heard the door open and someone come in. I sat up and saw an outline of a man dressed in some kind of dracula costume. He made his way towards me... long, deliberate strides. I was a little nervous, not really sure who it was, but a little excited too. :-) Before I could stand I felt his strong hands push me back down on the bed. The silk of his long cape brushing against my thighs and causing a definite aroused feeling between my legs. His lips were on mine in an instant. Hard urgent kisses. His tongue moving with mine in perfect motions that caused me to moan. I could feel my nipples stiffening almost as much as I could feel his cock doing the same. I knew then that he needed to fuck me. This was going to be passionate and urgent. He pulled my legs apart and worked his fingers up my thigh... pulling at the silk of my stockings. He moved my now wet panties to one side while fumbling with his zip with the other hand. His fingers began to work my clit into a frenzy as he freed his now very swollen cock from the confines of his underwear. 'Maybe we shouldn't'... I whispered, thinking that anyone could catch us at any minute. But I saw the outline of his smile in the candlelight as he bought his hand up to my mouth and covered my mouth. 'Shhhhh' he replied and I could smell the scent of my wet pussy on his fingertips which made my clit throb all the more. There was no teasing, no build up. He wanted me there and then and his cock was inside me with one swift movement. I groaned loudly and he pressed his hand harder down on my mouth to stop the noises escaping and alerting the people we could hear outside the room. He started to rythmically move his body, thrusting into me with such a rough urgency that I thought I might cum all over his cock within seconds. It felt so good to be this dirty. I knew we would come quickly and when I came on him I could feel my cum running down his cock. Which only served to make him fuck me harder, desperate to cum too. I felt his body start to tremble and could litterally feel the throb of his cock inside me as he bagan to climax hard in me. He buried his face in my neck to stifle the final groan as his hot cum started to pump into my pussy and run out down my thighs. His body collapsed against mine and we lay there, catching our breath and smiling to ourselves about our dirty little secret. He stroked my hair and looked into my eyes, kissing me softly. 'Now that is what you get when you tell me you have such a naughty outfit planned... it is all I have thought about all day!' He said and I laughed. 'Dracula Del you are very naughty indeed! Now I am a little messy between my legs... maybe you could help clean me up?' :-) xxx
Hey there everyone! - 2011-10-31 20:36:20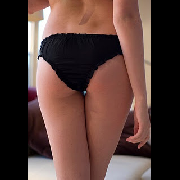 Talk to "Juicy Gemma" for only $1.11 per minute using your credit card
Click here
here
to see all of this babes ratings