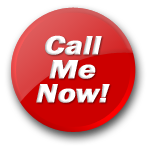 Jordyn
Hear My Voice
I came to play
Hey what's up? My name is Jordyn. Most people say I look sweet and innocent, those people are wrong. Yea, I have a sweet side to me that can have you wrapped around my finger in no time, but I love to use it for my personal advantage.

I like all types of phone sex, but my all time favorite would have to be role-play with older men. I think I may have a daddy fetish. Ever since I was his little girl, daddy has always treated me like his princess. That must have spoiled me rotten because now I want it from every man I meet.

My other favorite hobby would be insulting the worthless, pathetic males who have a clit where a penis should be. I love to tease them and make them my toy. I enjoy calls from sissies, cross dressers, cock suckers, cuckold, BBC lovers, SPH, mandatory Bi and strap-on fun. NOT INTO CBT, SILENT CALLS AND GUIDED MASTURBATION.
Talk to "Jordyn" for only $1.22 per minute using your credit card