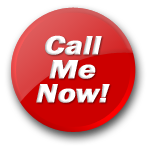 Jenny x
Hear My Voice
Cum and be surprised how dirty A Lady can be !
Hi, my name is Jen, why not come and visit me and we can have some fun. I can be a good girl or a really naughty girl. I have a real slutty side just bursting to get out! If you would like to message me, please do, with any special requests.

Come play with my, anything is possible..... It's my pleasure to please you ! My first blog recording of my first girl on girl encounter has now gone live - enjoy :-). I know some of you wonderful guys prefer messaging rather than calling. So if you would like to talk to me this way, then please send me a nice tip beforehand - it would be much appreciated.

If I'm not on send me a message and I'll reply as soon as I can. PS. If you could register your card first, before calling, it will cost you less and earn us girls more. So please register your card, and call me ;-) xx
Jenny x's Blog
My first girl on girl encounter - 2013-07-12 13:46:03
Our stable yard consists of 8 loose boxes and a tack room. I was down there a couple of days ago, checking up on the new saddlecloths that had arrived that morning, when Chloe walked into the tack room. Chloe is one our stable hands and is the newest member of the team. I noticed her on her first day and have had several very interesting dreams concerning her and a bale of hay. Ichr("$m[1]")ve smiled at her on several occasions and always got a smile back. Now donchr("$m[1]")t get me wrong, Ichr("$m[1]")m not usually into women, although I did delve once, very briefly, when I was younger. But for some reason Chloe keeps entering my dreams. That evening, I was wearing just a light chiffon dress. It was still hot in the sticky in the airless tack room. Warm weather always makes me feel flirtatious and today was no exception, although even up to that point the possibilities that lay in front of me, had not even entered my head. I smiled and went over to talk to her, and show her the new saddlecloths. We started talking about the weekend and Chloe mentioned she had been out with her friends and they had got a bit tipsy. The story went on, that she and Susy (one of her friends) had ended up leaving the club where they had spent the evening as a group, and gone for a pizza. Then back to hers for a nightcap.
Want to listen to the whole blog entry?
Click here
Talk to "Jenny x" for only $1.24 per minute using your credit card
Click here
here
to see all of this babes ratings