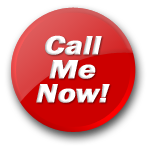 Jenna Jones
Hear My Voice
Fun, Flirty & Very Dirty!
I'm a geordie lass, young, fun and up for anything. I love phone sex, its such a turn on and i'm waiting for you right now, you know what to do! I only log on when im in horny so make the most of it and call me. You will love every second!

Im 19 years old and im one horny mother f**ker. Day & night all i want to do is hear you shoot your load. mmmmmm, even better you can hear me come,we can come together, bliss!
Talk to "Jenna Jones" for only $1.23 per minute using your credit card