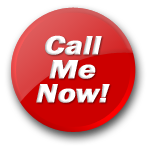 JOI Mistress
Hear My Voice
Jerk Off With Mistress Caroline
I Will Take You To The Brink Of Orgasm.. Before Pulling You Back.. Allowing You To Cum Only When I Am Ready.. I Might Even Let You Cum Twice!!

I Am Quite Dominant.. And Enjoy Giving Instructions To My Submissive Slaves.. Testing Their Obedience And Loyalty.. If You Like To Be Dominated.. Or Have No Or Little Experience And Are Curious.. Get In Touch With Me.. What Are You Waiting For??

I Like to Dress Up In Sexy Revealing Outfits Which Show Off My Curves.. Including Sexy Lingerie, Stockings & Heels.. Also Tight Jeans And Low-Cut Tops.
Talk to "JOI Mistress" for only $1.22 per minute using your credit card