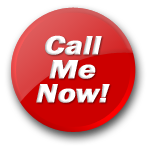 Isla Brookes
Hear My Voice
Filthy, rich, BI house wife needs fucking hard.
Fuck me now boys or girls!!!I am married to a very important wealthy man who is never home. I need to be fucked hard and often and as he is never home I want you dirty filthy men to to stick your big hard cocks or dildos wherever they will fit. I will let you ram it in while I bend over my Ferrari or you can do me so I hard in the hay barn that the slutty little stable girls hear me scream and come running in and beg to join in. Filthy bitches. If you are brave enough then sneak into my mansion whilst my husband is in the office at home, rip my clothes and come all over my face while I suck your balls and finger your arsehole.I want hot wet pussy on my face whilst being rammed with a great big dildo. I am so wealthy I do this just for fun because I am a dirty,sexy,horny slutty house wife. Fuck me now!!!..

I like to lick cock after is has been in my juicy wet pussy.
Talk to "Isla Brookes" for only $1.21 per minute using your credit card