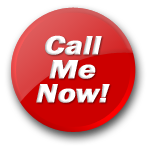 Isabelle
Hear My Voice
Talk to "Isabelle" for only $0.91 per minute using your credit card
Sexy American redhead looking for a dirty frolic..
Let me be completely honest with you... I'm here only because I LOVE sex. I have a full time job, so if you see me online it's because I'm genuinely wanting to get off with a bit of dirty chat. I love talking about sex and touching myself while we role play, talk about our kinky fantasies and wild experiences. Nothing gets me hotter than listening to a man get turned on until he comes. Give me a call and tell me what fantasies make you hard... You'll find out (if you don't already know) that red heads are on FIRE!

I am open to all sorts of conversation. I love talking to people and am happy to hear about what is going on in your life, as well as what is going on in your pants. I'm not just a "girlfriend experience", I'm an honestly interested woman who wants to hear about you...and hopefully get enough dirty talk to make sure we are BOTH fully satisfied.

If I can have anything I want, I will have a man on the phone who will talk absolutely filthy to me--one who will let me play with myself until I come and let me hear him do the same. I am all about the mutual pleasure; I only take calls when I'm in the mood to get dirty and when I get dirty...I want to get VERY dirty.