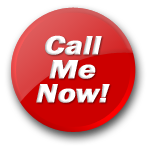 Indian Kaarina
Hear My Voice
I am Exotic Kaarina with beauty and a brain xxx
Rest assured that I may be demanding and controlling, and I expect you to obey every single one of my orders! I can speak Hindi, Punjabi, Urdu and Mirpuri!Look deep into my eyes, study them, memorise them. For it will be many moons before you will be worthy of beholding Me. Notice every perfect curve of My lips, the way they part ever so slightly - you want to kiss them - don't you? I spit in your mouth! See the way My silky natural black hair hugs my flawless alabaster skin. I am a true Indian Goddess.

If you are a man who knows the value of an Indian Goddess and desires to bow at my feet, you are welcome to call me.

Your tears feed Me. your pain nourishes Me, You are here to serve Me. Likewise I am here to serve You!
Talk to "Indian Kaarina" for only $1.22 per minute using your credit card