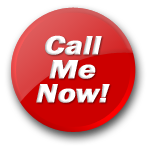 Hunnie
Hear My Voice
Hey guys!
Hey, Im hunnie, Im a fun loving horny bitch, i love being controlled..but also love being controlling ;) either way you'll have a good time with me ;) ..I will chat about anything and everything. just give me a call. hope to speak soon :P

Call me, you'll love me!
Hunnie's Blog
Bored and so fucking horny! - 2013-09-09 00:03:24
Im sat here really bored, rubbing my clit, wanting to come. someone call me and get me squirting!
Houng, hot, horny & wet Brunette waiting for you - 2013-08-31 00:08:15
I'm 20, I will let you do anything you want me to. I am submissive and I'm at your command. You can put your cock anywhere and I will take it with a shy smile on my face
Talk to "Hunnie" for only $1.21 per minute using your credit card