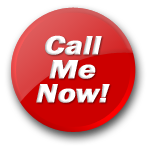 Hot Young Dom
Hear My Voice
Experienced Young Dominatrix to Serve and Obey
I am your sexy Mistress who will own you and abuse you. You are mine to use as I please for my sexual pleasure, do not even think about refusing My demands. You are My property and I will treat you as I see fit. Sometimes I like to tie My subjects up and tease you with My tight, young body until you explode and then release you to watch you clean up the mess you have made. Other times when I am feeling angry I like to use the tools in My Dungeon to inflict pain on you pathetic creatures until you cum from the intensity. But what I enjoy the most is to strip you naked and tie you down on all fours with your ass in the air, then I like to strap on My big hard cock and grease your tight asshole before pushing My cock deep inside you and making you take all of Me until I'm balls deep. When I'm ready I will pulse My dick inside you until I cum inside My skintight latex catsuit. Then I like to take My catsuit off and make you clean up My cum with your tongue.

Are you ready to meet your Mistress? Call Me and submit to Me. I will own you and control you.

I am experienced in all Dom/sub fetishes and role plays having been a Dominatrix for almost ten years. You will not be disappointed, even though I might.
Talk to "Hot Young Dom" for only $1.22 per minute using your credit card