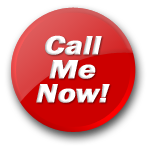 Hot Samantha
Hear My Voice
Cum and Seduce Me Right Now!!
Hi! My name is Samantha and I love the thought of pleasuring! I want to be your American Dream!I do love to beg for a big rock hard cock. I love to lay here and watch porn and masturbate while I am hearing your sexy voice on the phone moaning and groaning as you shoot that spunk just for me. I also love that cock in my tight little mouth gagging on it, and more. I want your cock in all my tight little holes. Your dirty little whore is here and wants it all! I am watching porn right now and want your cock in me, Throw me on your bed and take advantage of me. I cannot wait to chat with you live to show you what I really like and want. All hardcore with a dirty cum slutXXX

I want to be your your dirty slut RIGHT NOW!!!Make me squirt on that cock babe, Make me beg baby MmmmmXOXO Sam

Let me be your dirty little cum slut! Im ready for that big thick cock right now! I love to talk diry and I doit all and love it all!
Hot Samantha's Blog
Click here
to see all of Hot Samantha's blog entries
*JAY* THE CALLER WHO SINGS TO ME - 2012-10-06 01:25:57
I TOLD JAY I WILL BE PUTTING A BLOG UP FOR HIM BECAUSE IT WAS THE MOST SWEETEST THING A CALLER HAS EVER DID FOR ME. HE ACTUALLY MADE ME A SONG AND SANG IT TO ME OVER THE PHONE WHICH WAS THE MOST EXCITING AND I WAS VERY MUCH TURNED ON. JUST AS HE WAS SINGING AND PUTTING ME IN EVERY SENTENCE, WAS A REAL TURN ON. I HAVE NEVER HAD A CALLER TO DO THAT BEFORE AND I WANTED TO SHARE IT, MAYBE I CAN GET THE RECORDING AND PUT IT IN MY BLOG ALSO OF THE CALL. I WILL EXPECT HIM TO BRING ME MORE SONGS. THIS IS TO JAY , AND THIS BLOG IS FOR YOU. I REALLY ENJOYED THE SONG AND CANNOT WAIT TO HEAR MORE. YOU REALLY MADE MY DAY AND YOUR THE SUN, TO BRIGHTEN THE DAY FOR EVERYONE YOU SING TO. YOU HAVE A GREAT VOICE AND I LOVE HEARING FROM YOU. YOU WERE GREAT. YOU HAVE GREAT TALENT AND I APPRECIATED YOU USING THAT TALENT ON ME BY LETTING YOUR LIGHT SHINE SO THAT OTHERS MAY SHINE THROUGH IT ALSO THE WAY I DID. LIKE I SAID BEFORE, I JUST HAD TO PUT THIS IN A BLOG BECAUSE IT WAS MY FIRST TIME A CALLER EVER SANG TO ME AND MADE ME A SONG ABOUT ME. I CANNOT WAIT TO HEAR MORE. SO JAY! START ANOTHER SONG FOR ME BECAUSE I WANT TO HEAR IT HUN. I CANNOT WAIT TO SPEAK TO YOU AGAIN. REAL SOON. I THOUGHT I WOULD SHARE THIS TO ALL MY FANS, ITS THE FIRST FOR EVERYTHING, SO LET'S MAKE THE BEST OF EACH DAY. THANKS AGAIN JAMES(JAY)XOXO SAMANTHA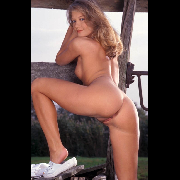 Talk to "Hot Samantha" for only $1.22 per minute using your credit card